Installation and Benefits
Without windows, a basement has far less utility as a living space, especially where egress – access to the outside in case of emergency – is required.  When you plan to install a window in the basement, you will also be adding a window well. Window well refers to a product that is attached to the side of your house that acts as a wall to hold back the earth.  There are multiple benefits to window well installation: 
STONE APPEARANCE AT FRACTION OF THE COST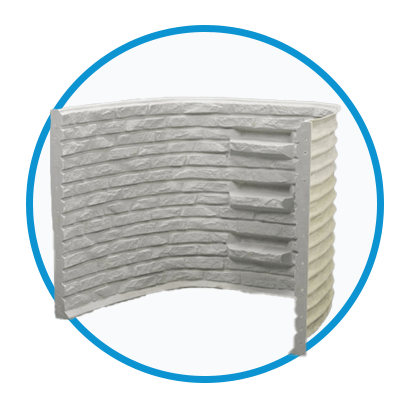 Beautifully sculpted, fiberglass window wells give your home that stone look. Using one piece construction, they are multi-layered with fiberglass mesh and resin which makes for a strong combination.