Commercial Waterproofing Solutions
Zander Solutions provides the highest quality exterior waterproofing services for all commercial applications. We serve a broad range of retail, education, office and hospitality clients across the state of Wisconsin. Waterproofing and protective coating solutions come in a variety of forms and can be applied to above or below grade exterior walls, foundations, slabs or basement walls.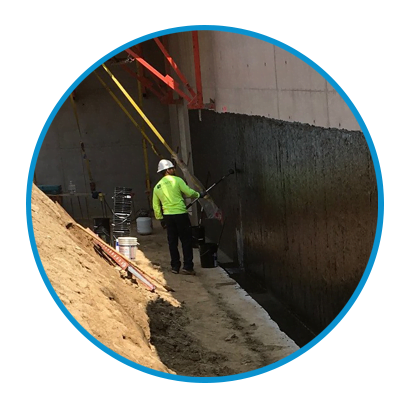 Fluid-Applied Waterproofing
Single-component, cold-applied waterproofing system. It will not crack in extreme cold or flow due to softening at high temperatures. It is suitable for use on all exterior concrete surfaces, where protection from water intrusion is desired. Designed for use on backfilled walls, primarily on concrete.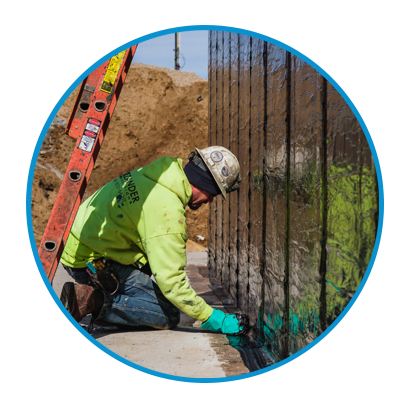 Sheet-Applied Waterproofing
Waterproofing membrane that is self-healing, self-sealing and self-repairing. It has three active layers – a watertight EPDM barrier, an active core with the ability to seal when penetrated and an active barrier which seals the overlap and helps resist lateral movement of water. Also, a non-woven fabric layer promotes the mechanical adhesion of the membrane to the concrete and masonry walls.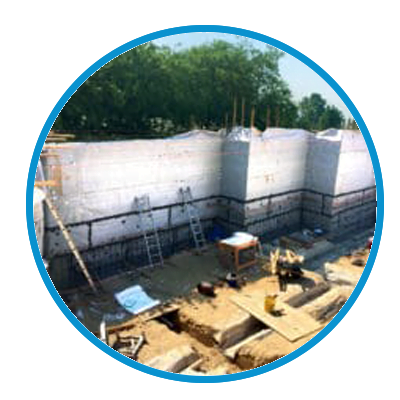 Dual layer waterproofing consisting of virgin HDPE, sodium bentonite, and a protective layer consisting of a non-woven polypropylene. The HDPE provides the first layer of waterproofing, while the bentonite's self-sealing capabilities ensure positive puncture protection under hydrostatic conditions. The polypropylene fabric protects the bentonite from direct installation of shotcrete.
FOUNDATION WATERPROOFING INSTALLATION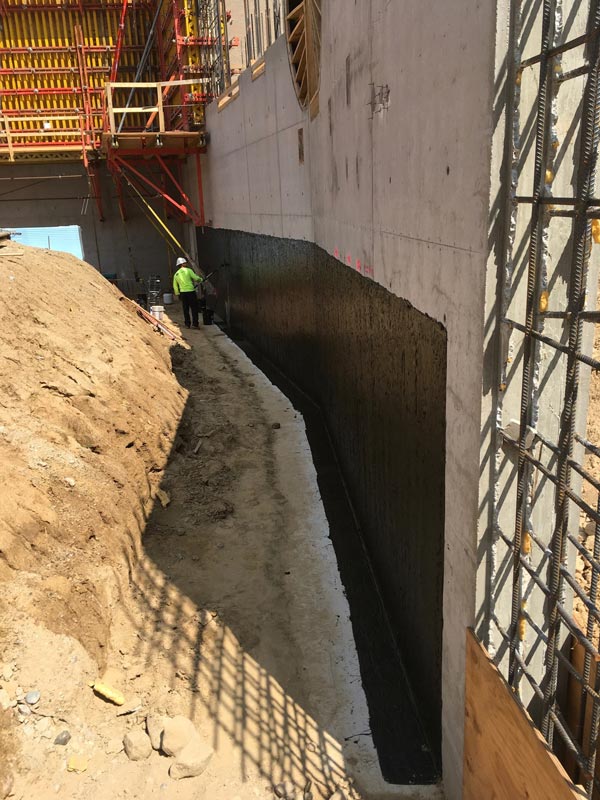 Fluid-Applied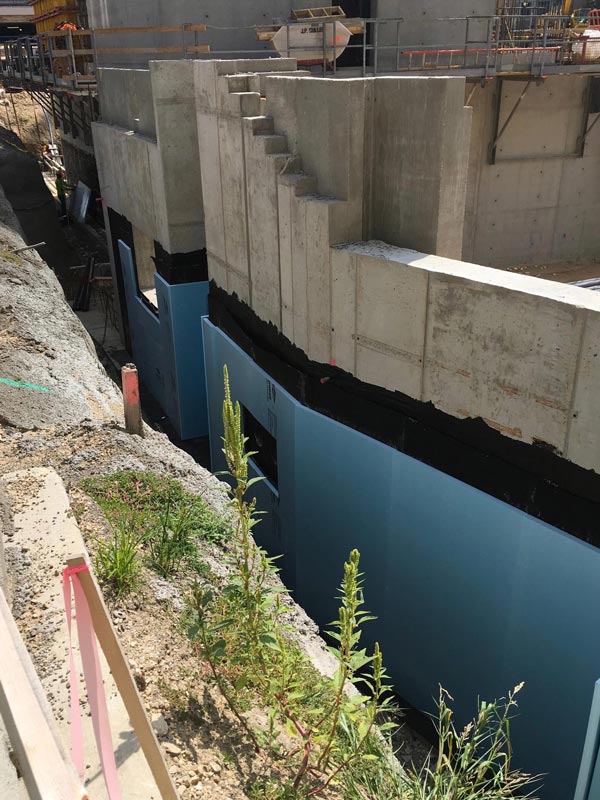 Fluid-Applied with Insulation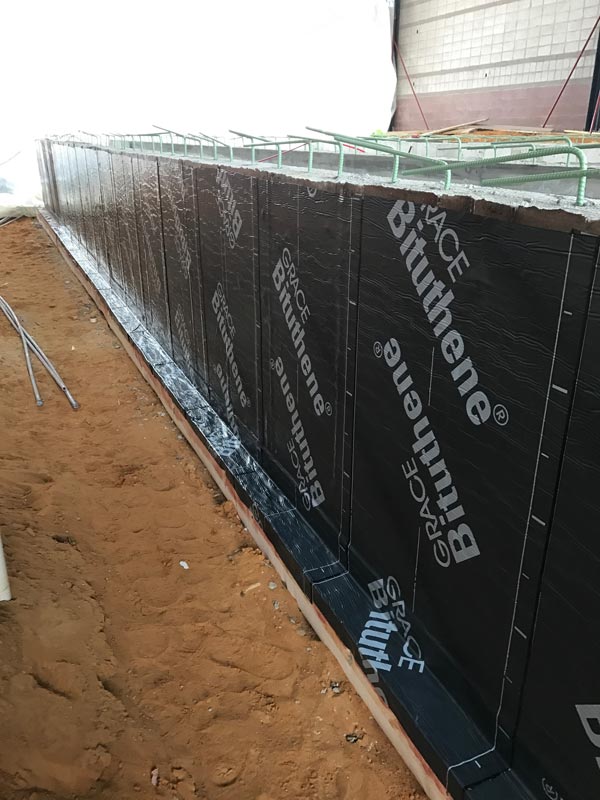 Sheet-Applied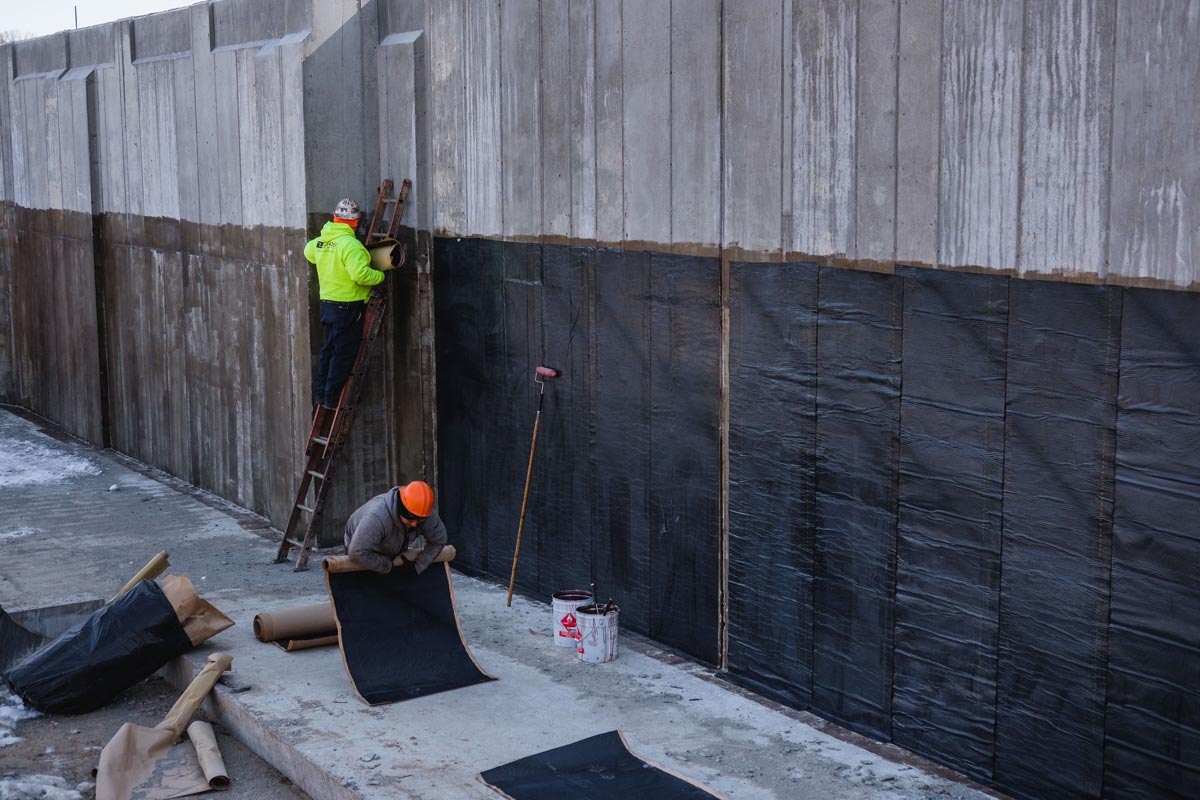 Sheet-Applied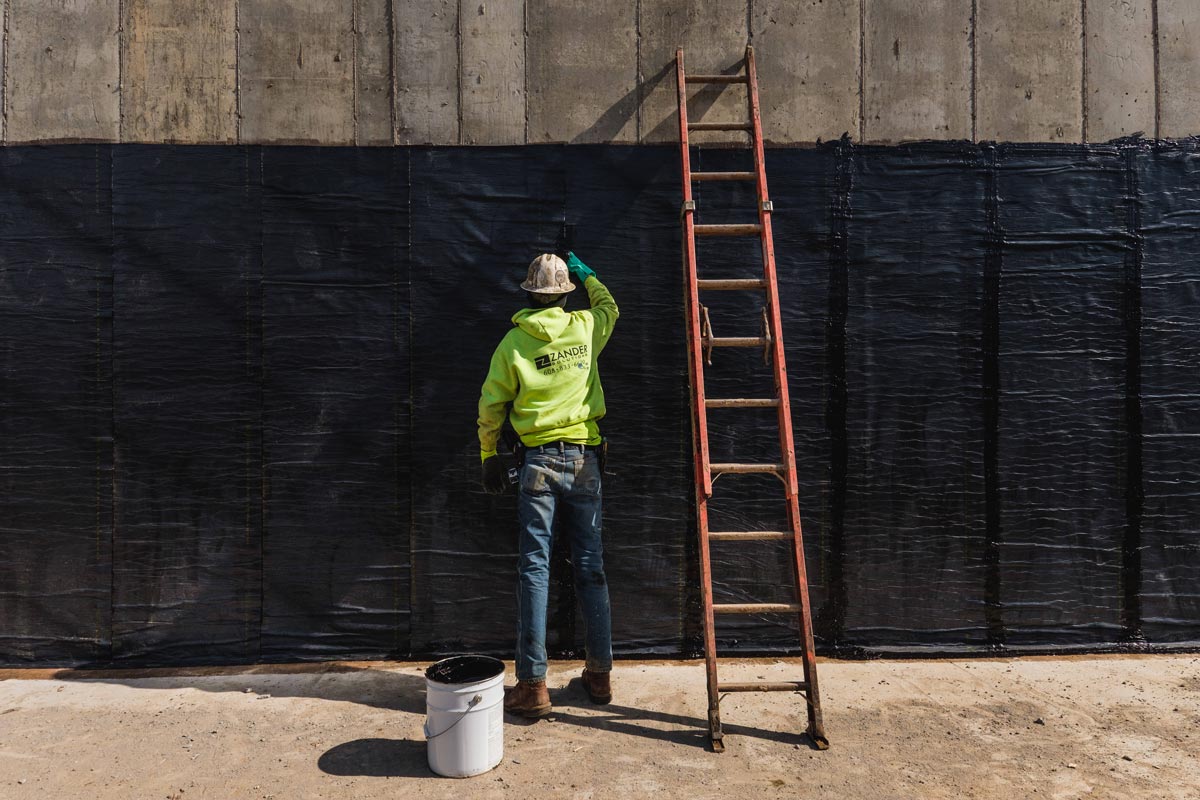 Sheet-Applied (Seams)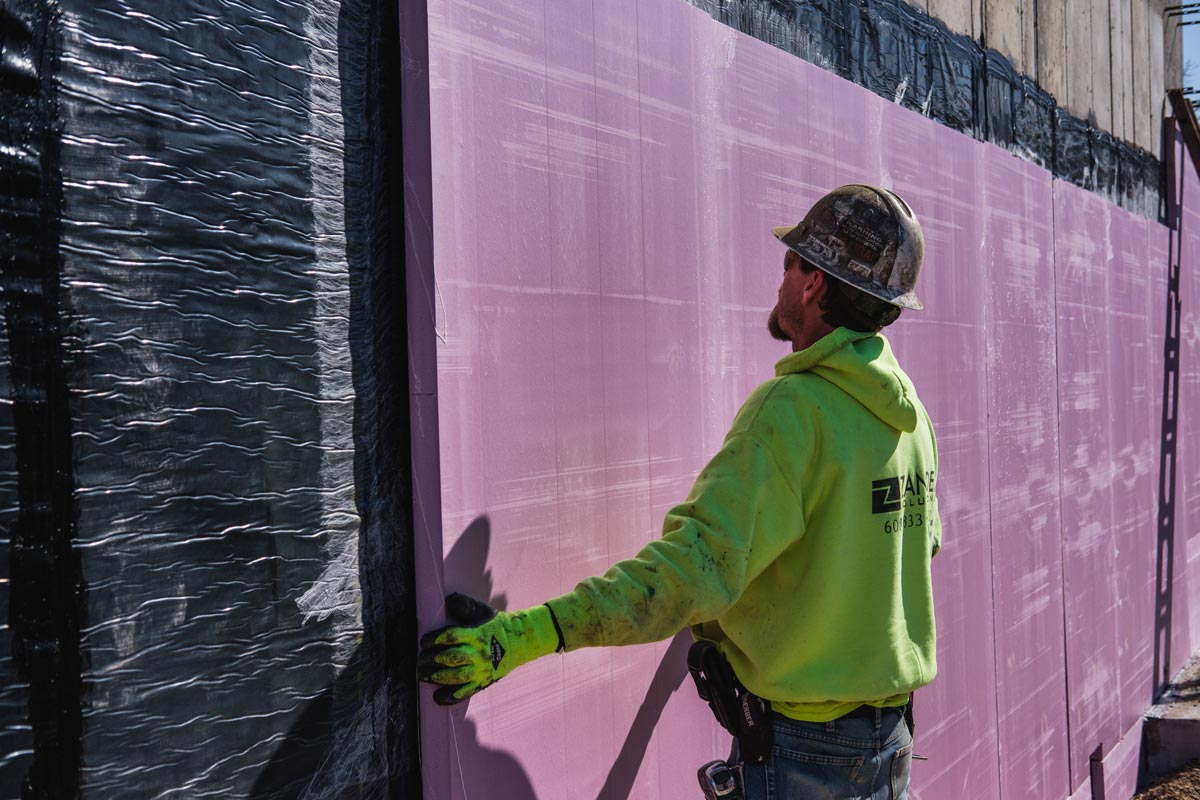 Sheet-Applied with Insulation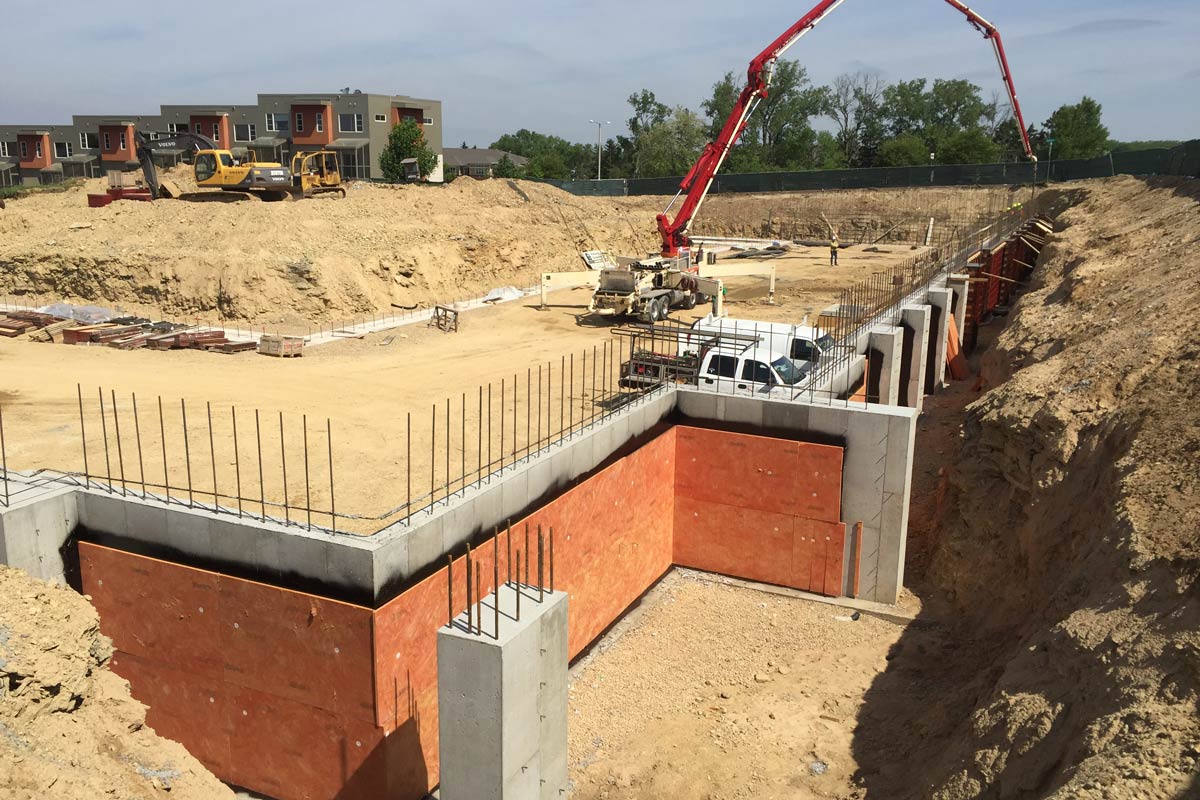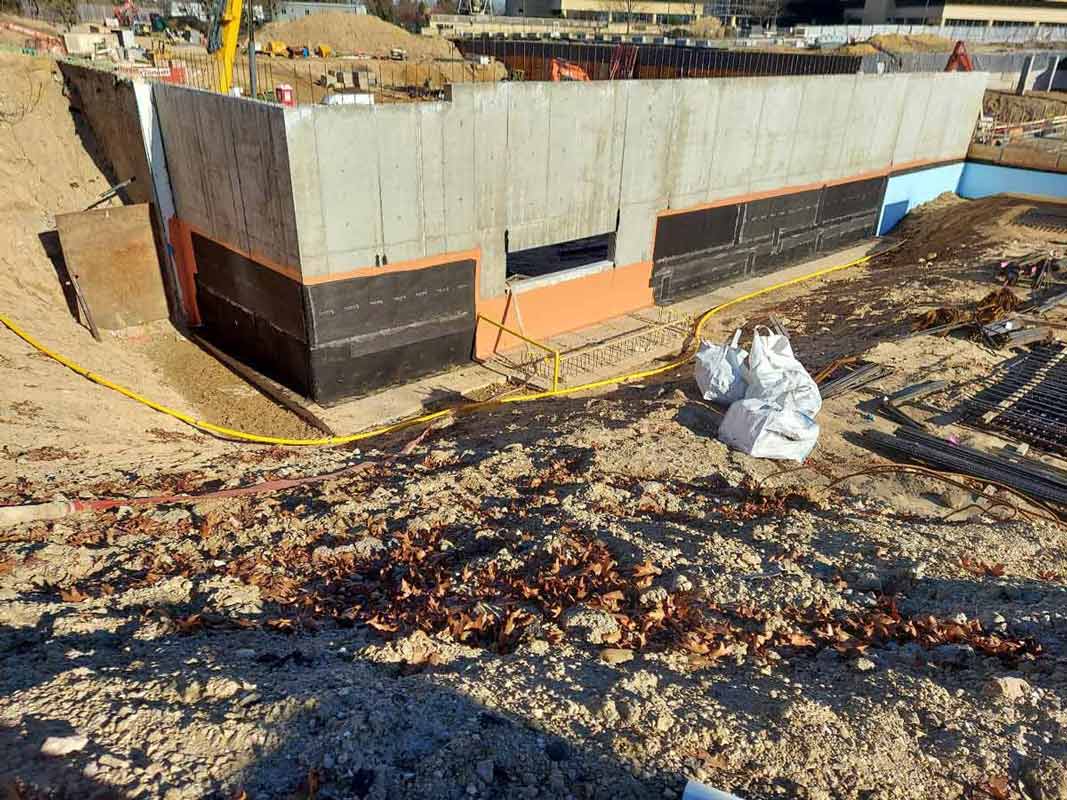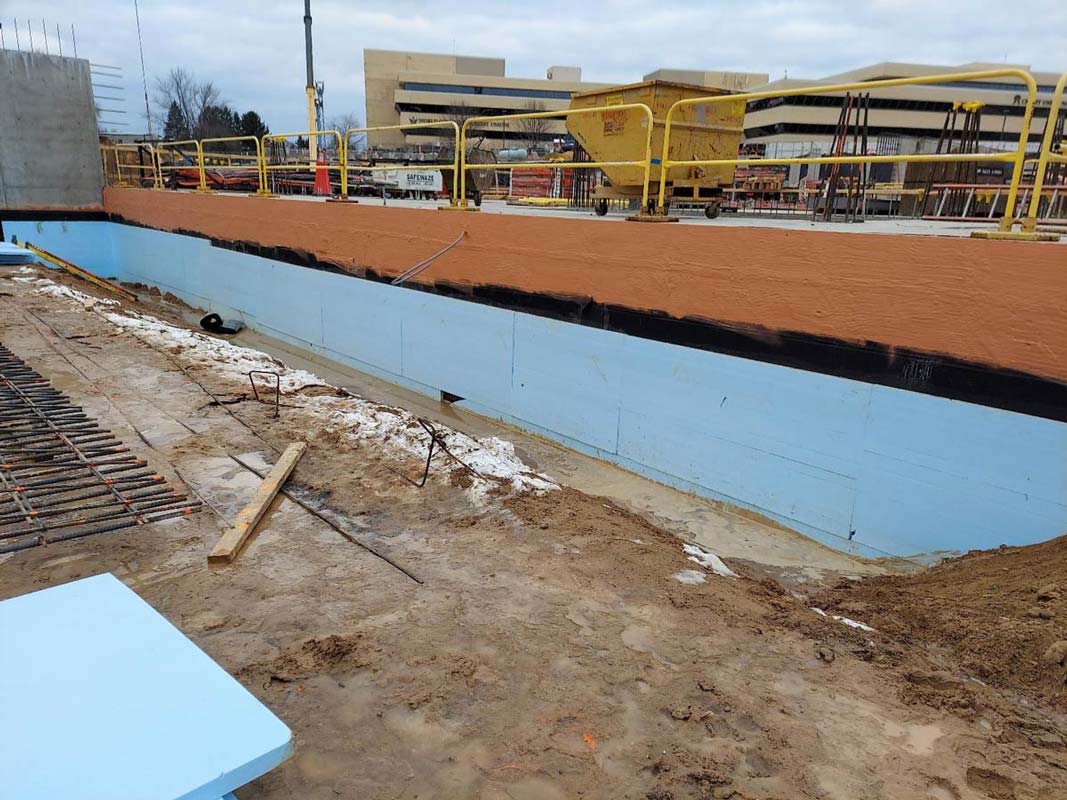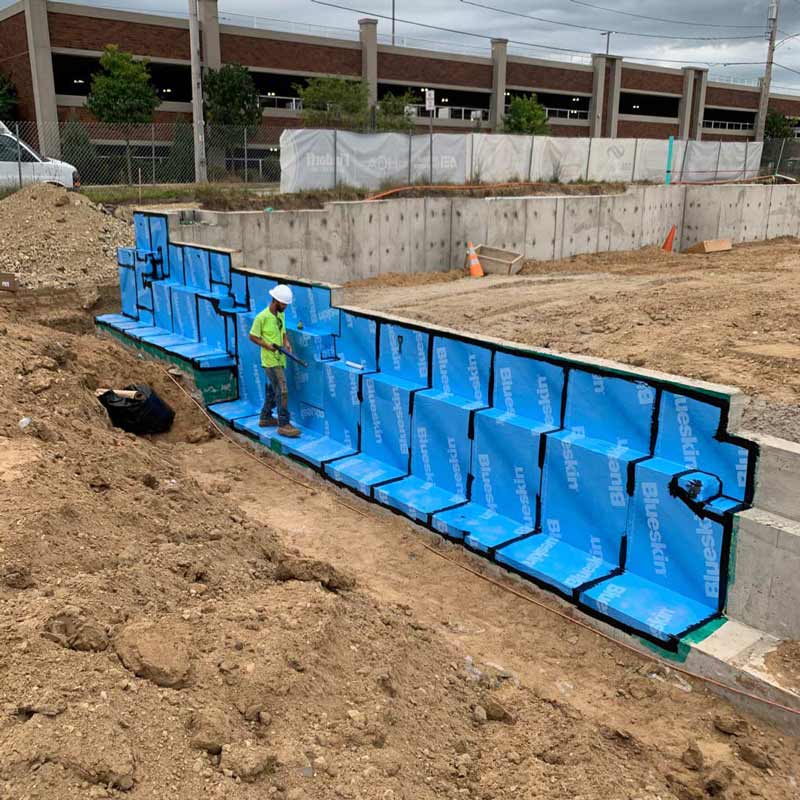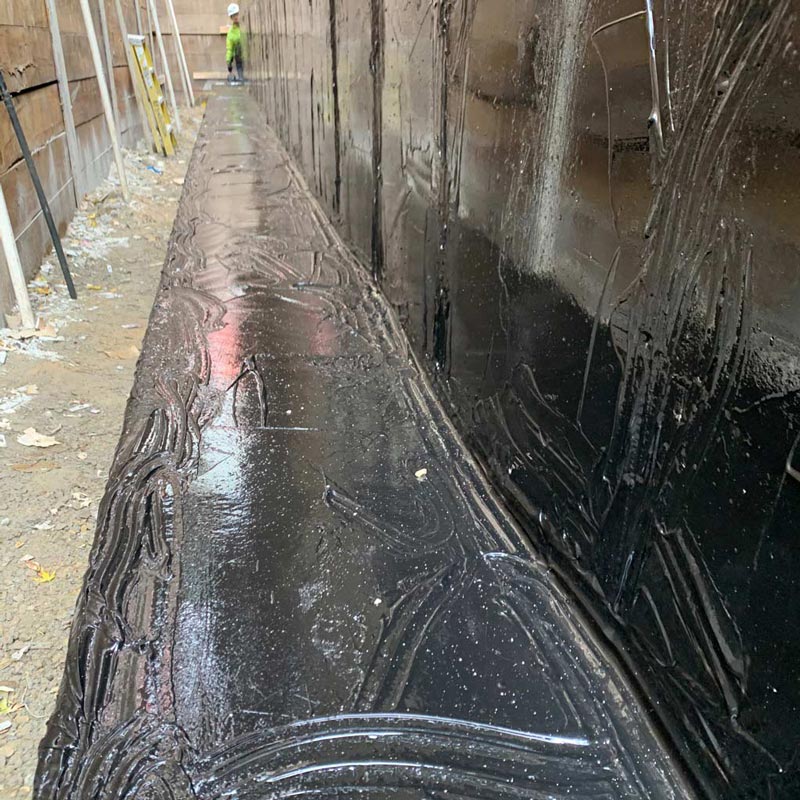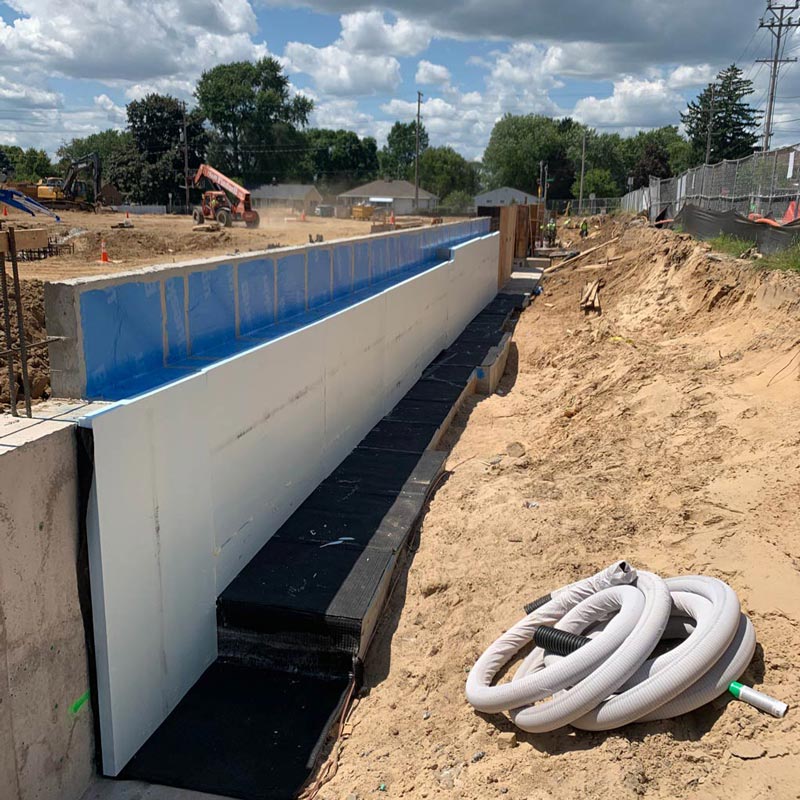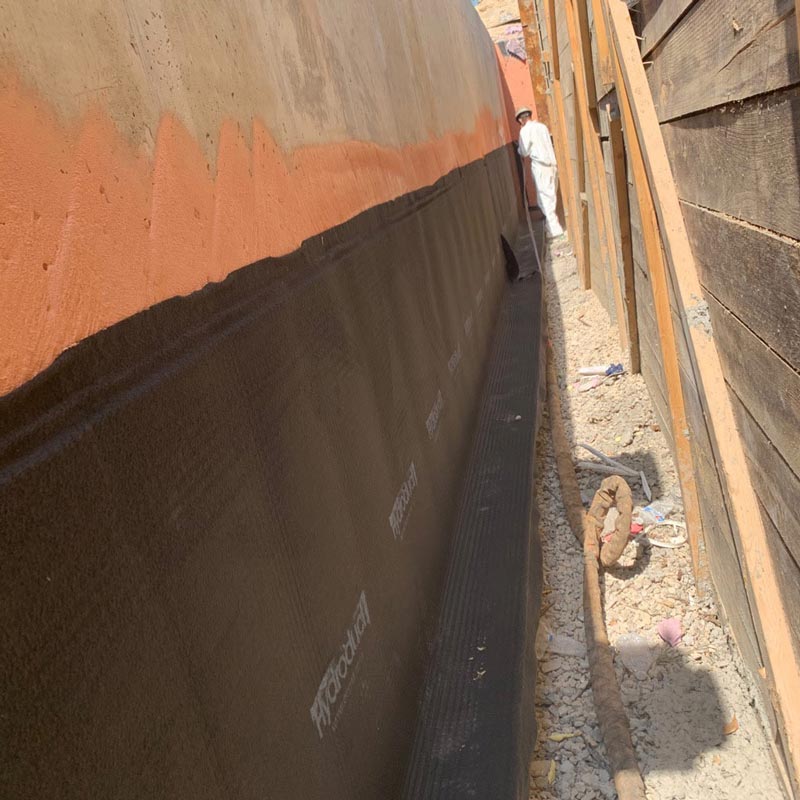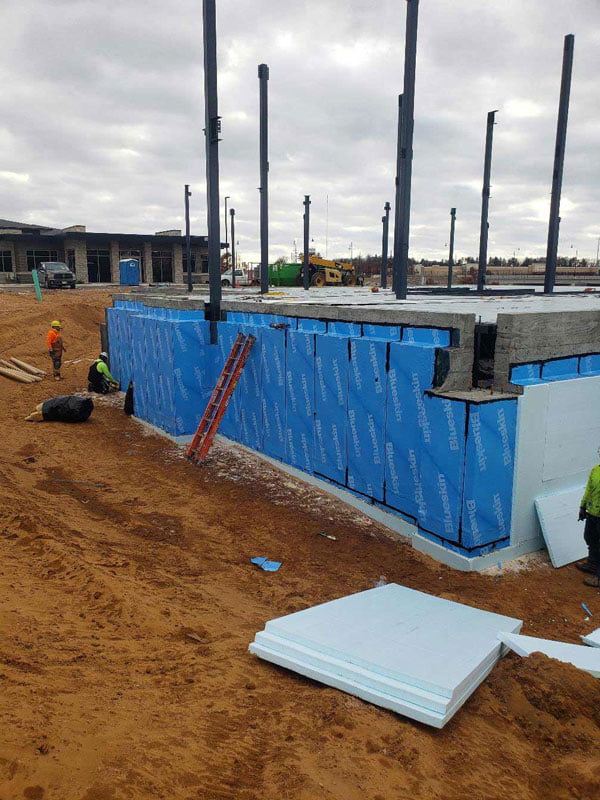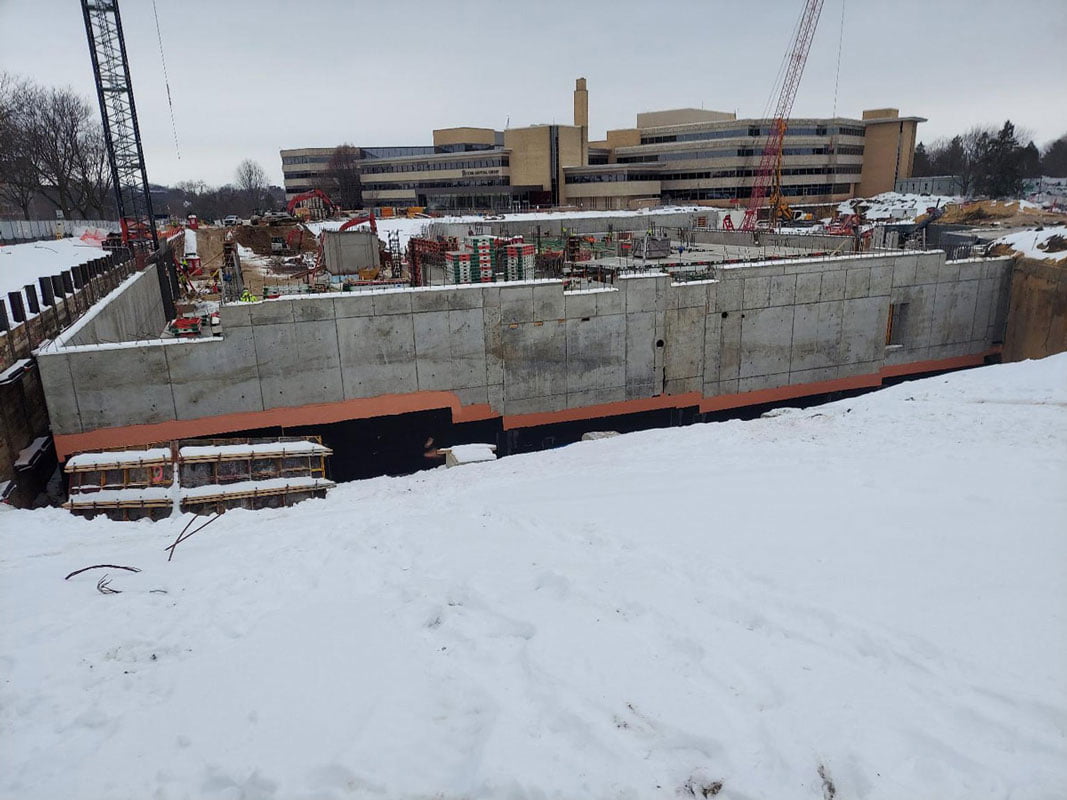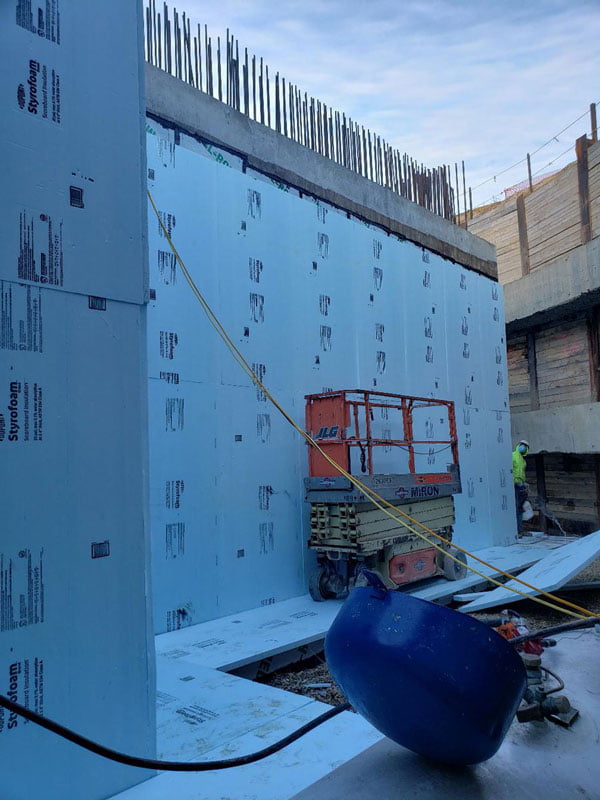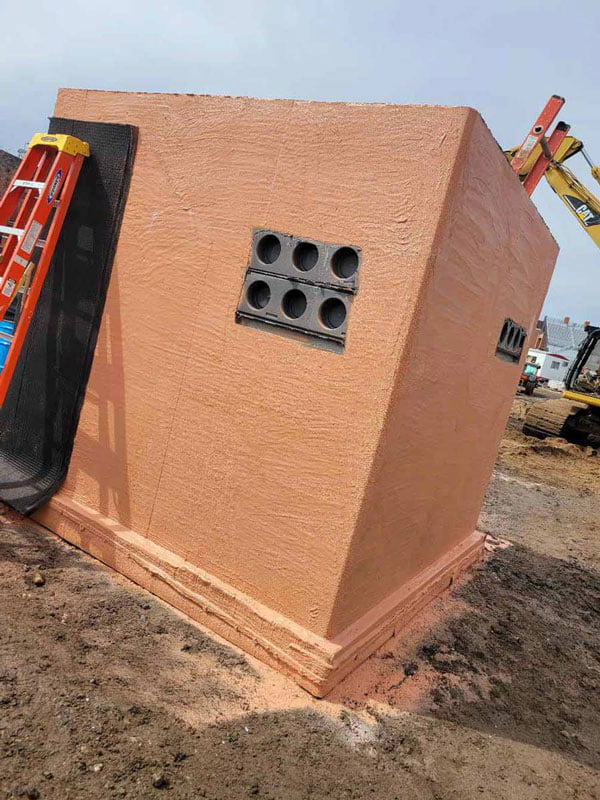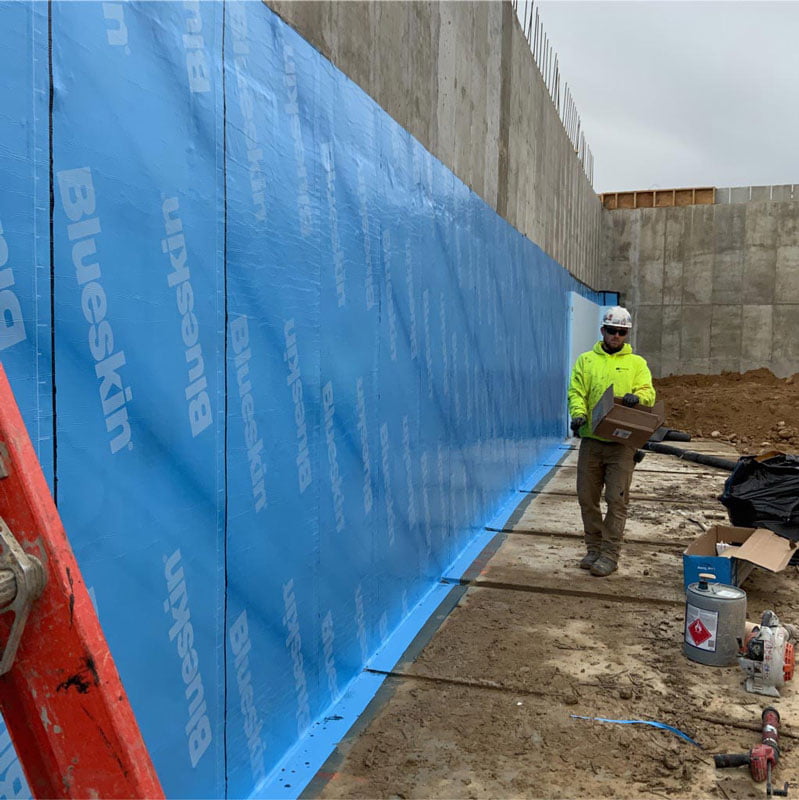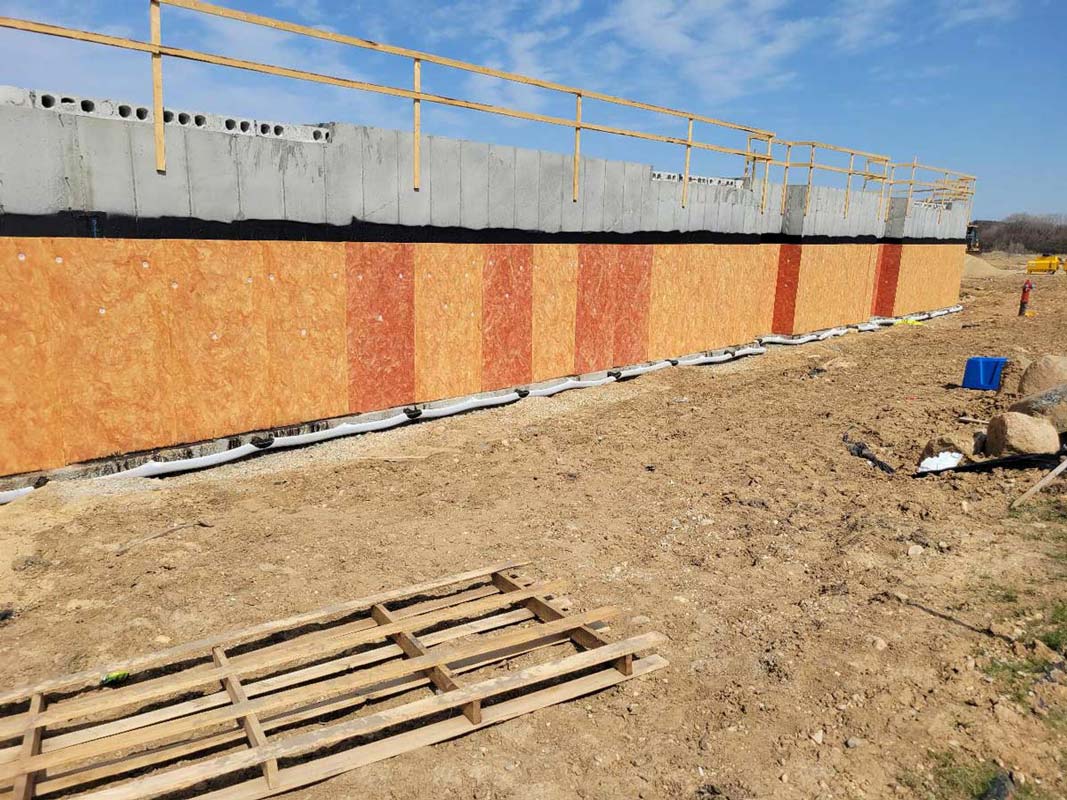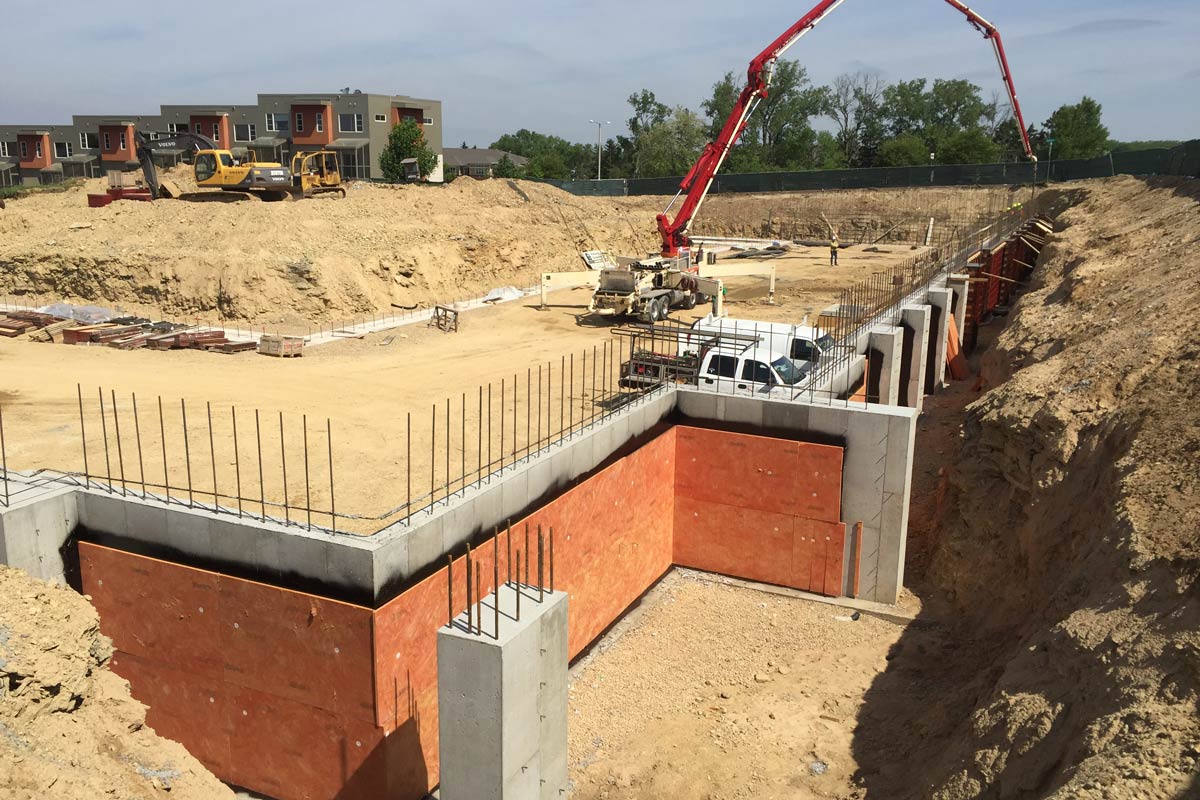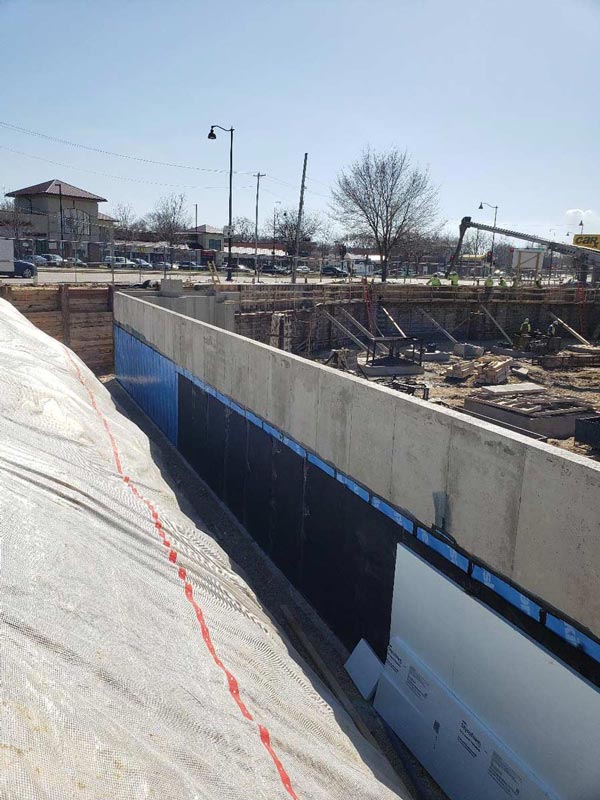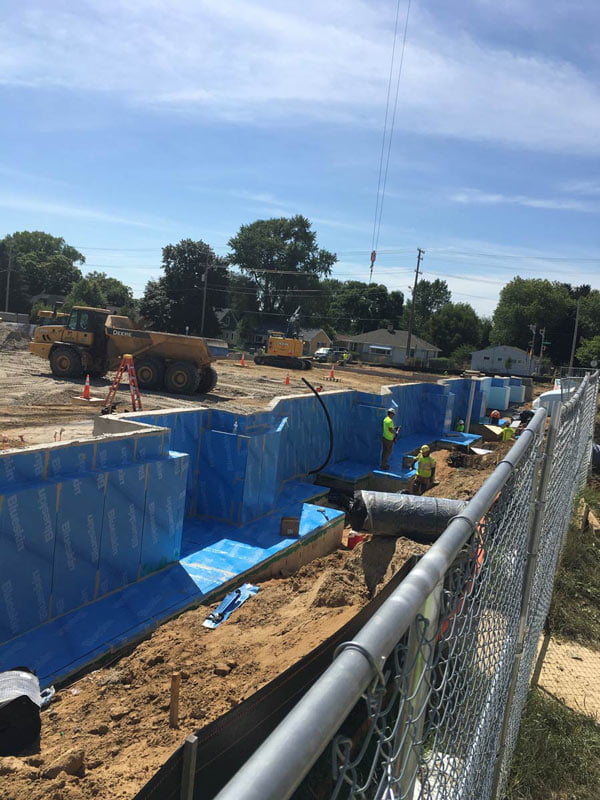 Sheet Applied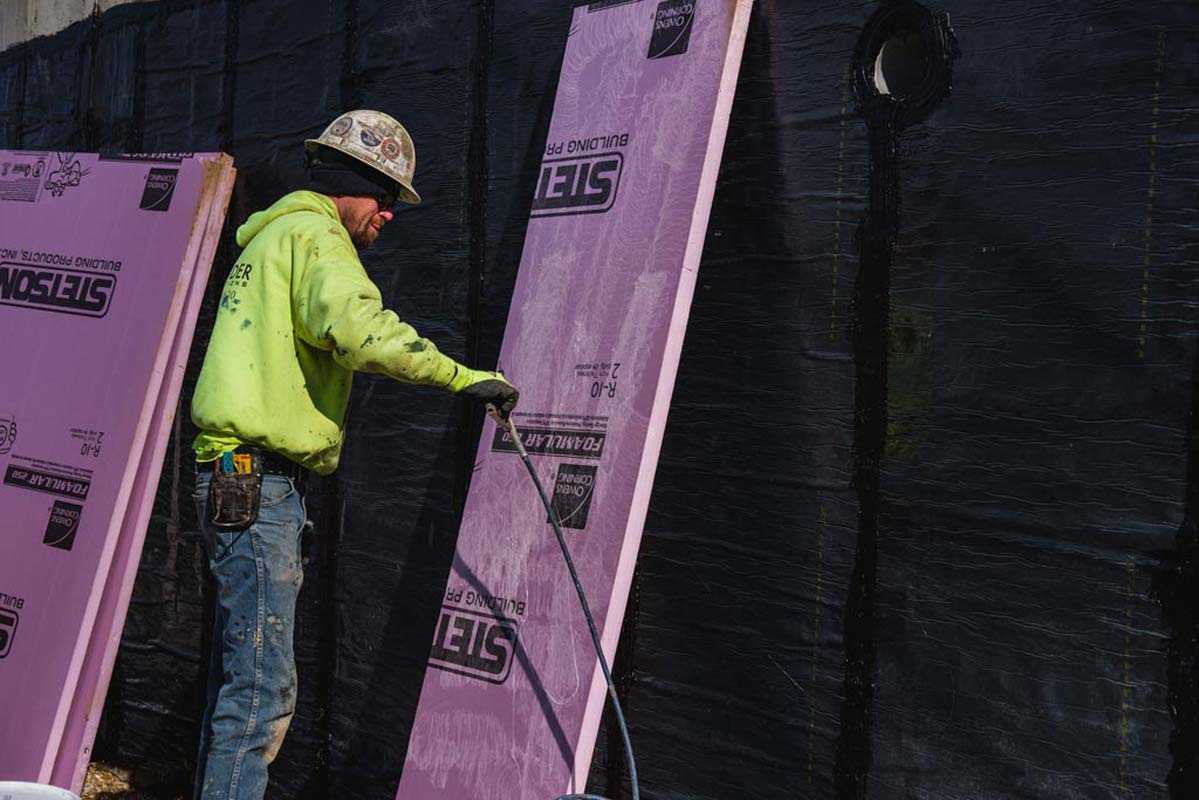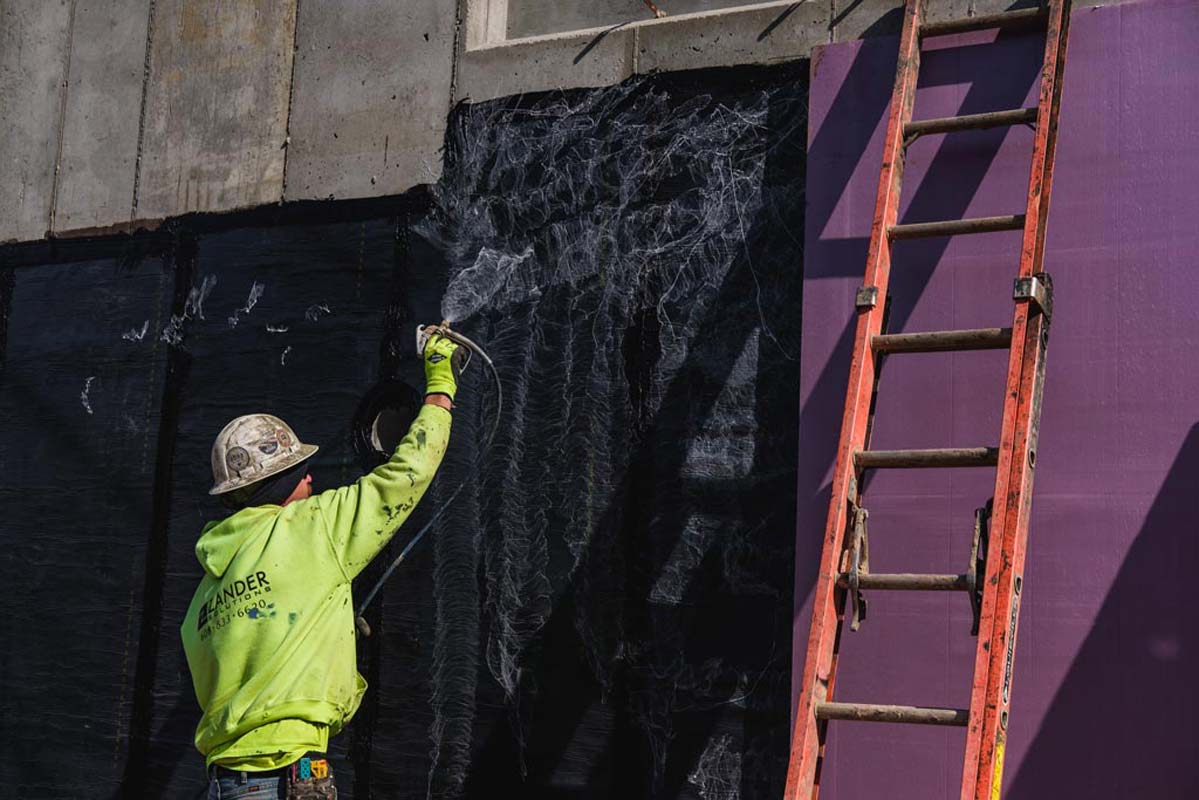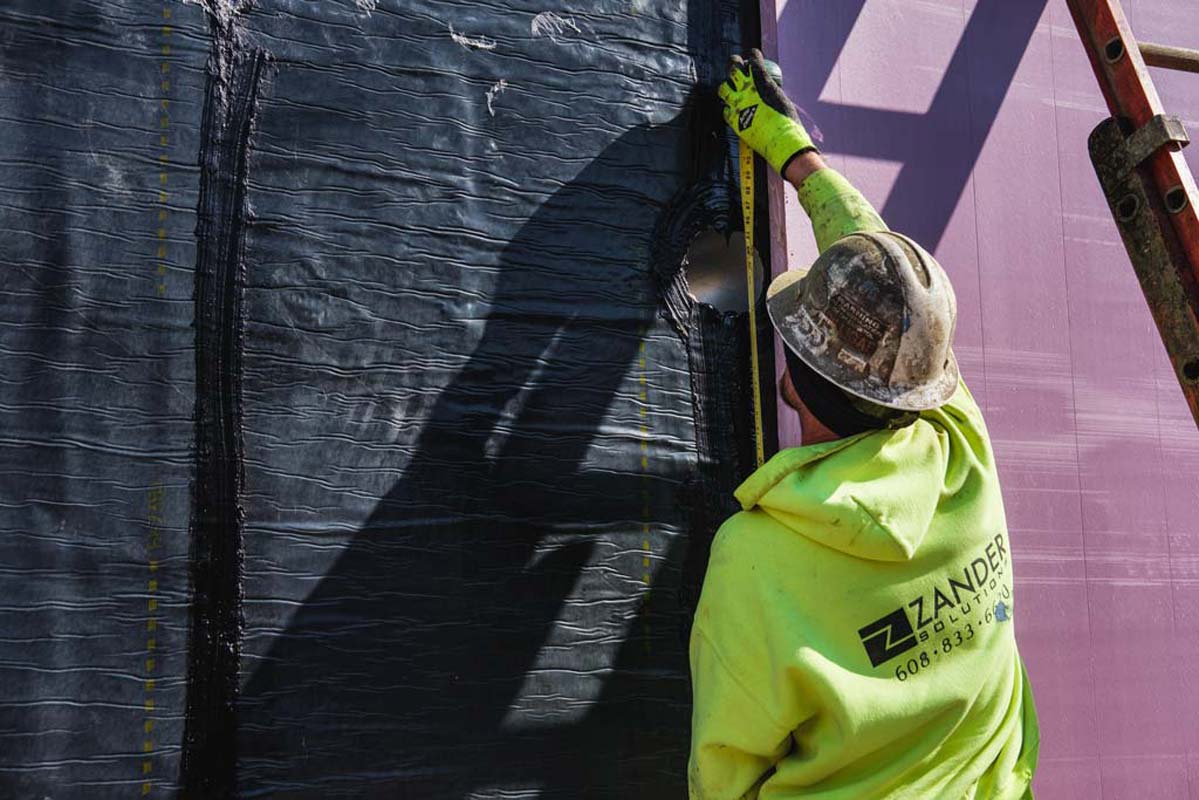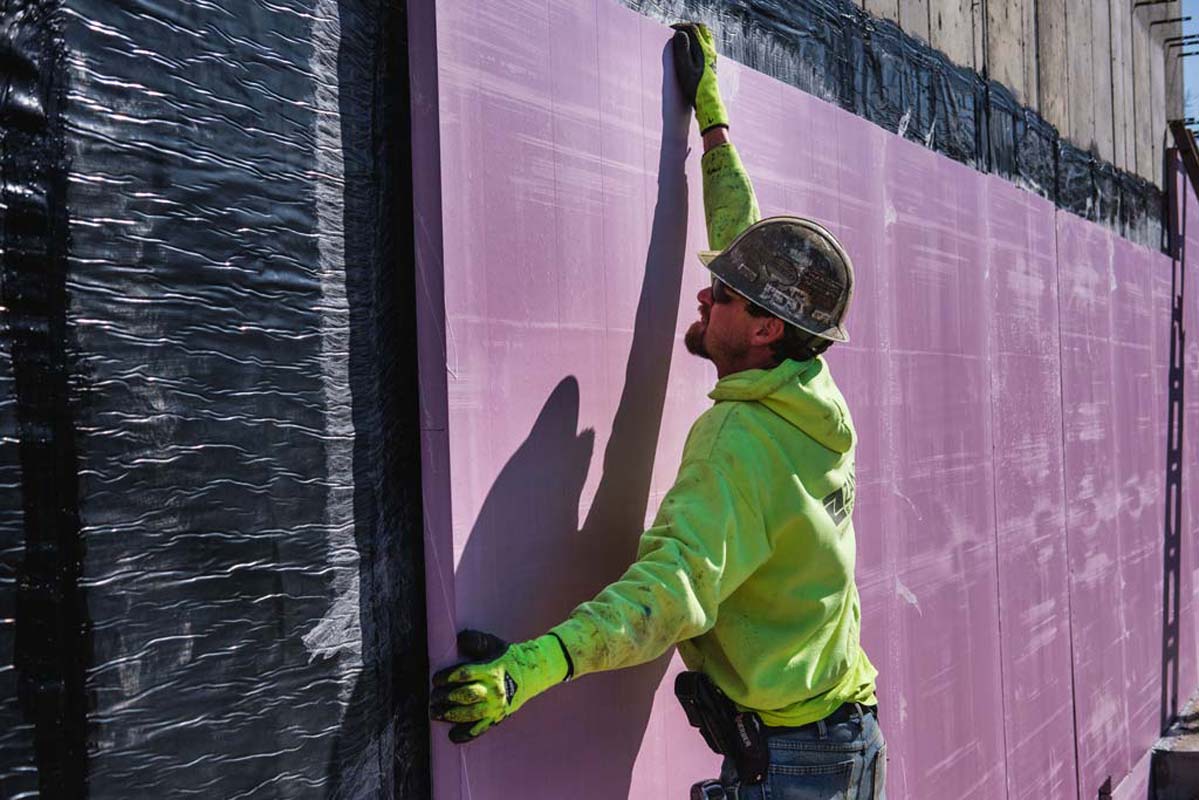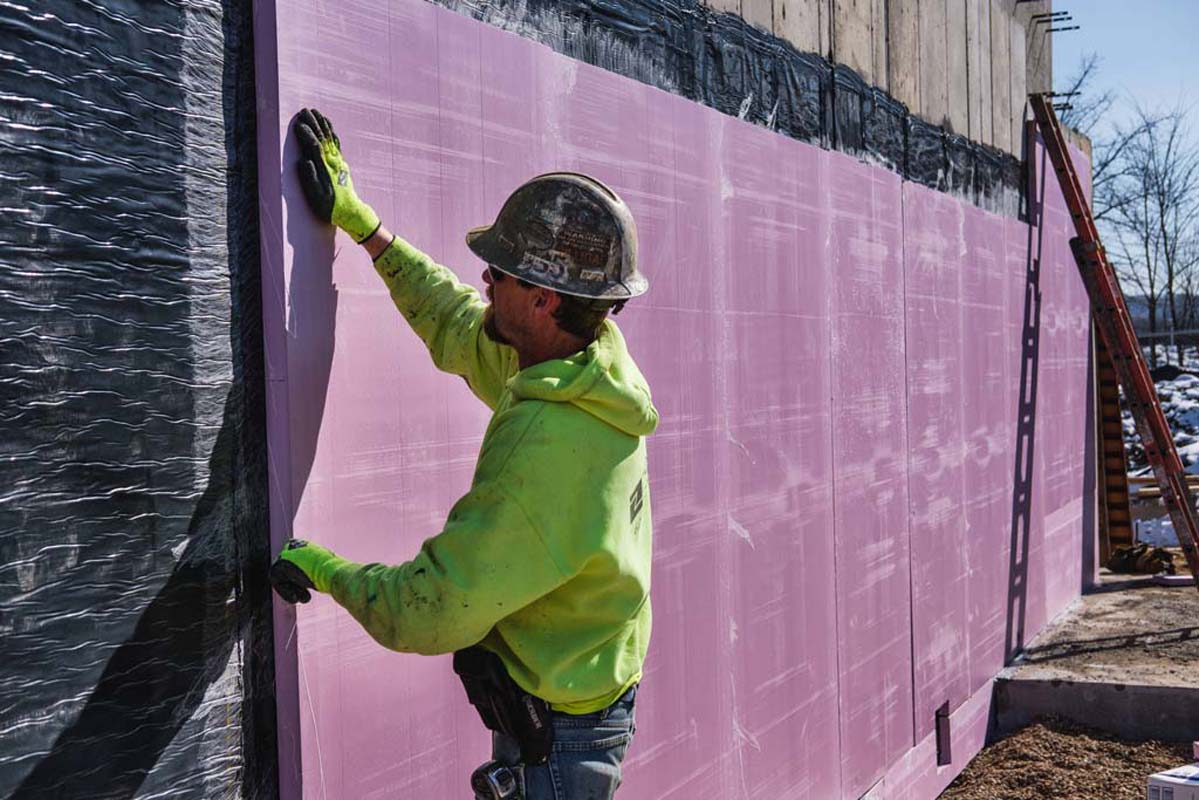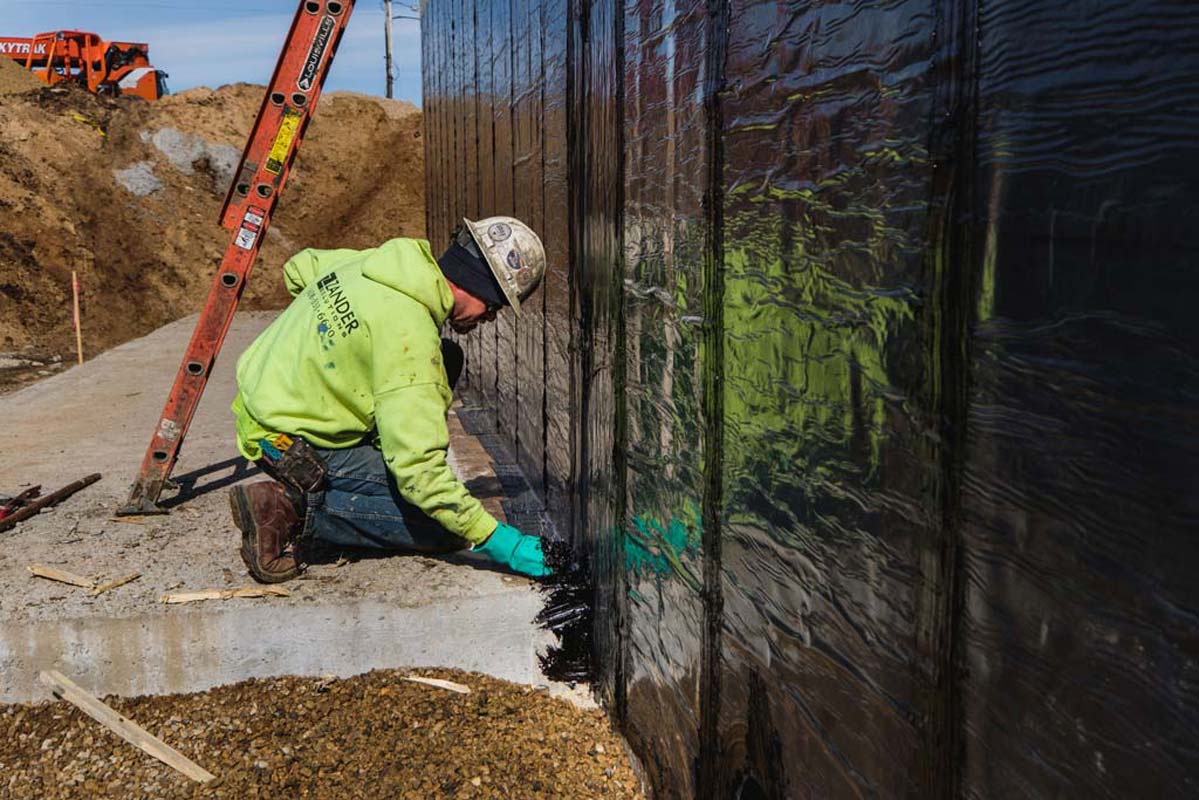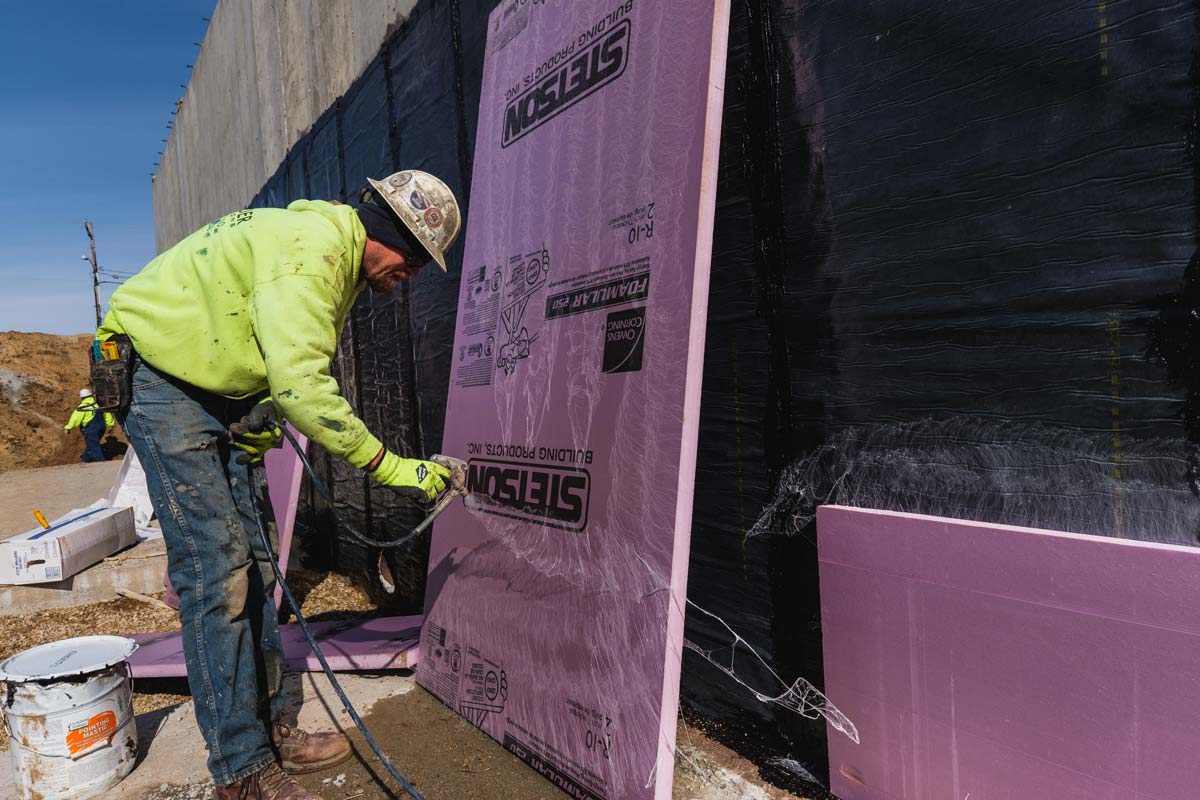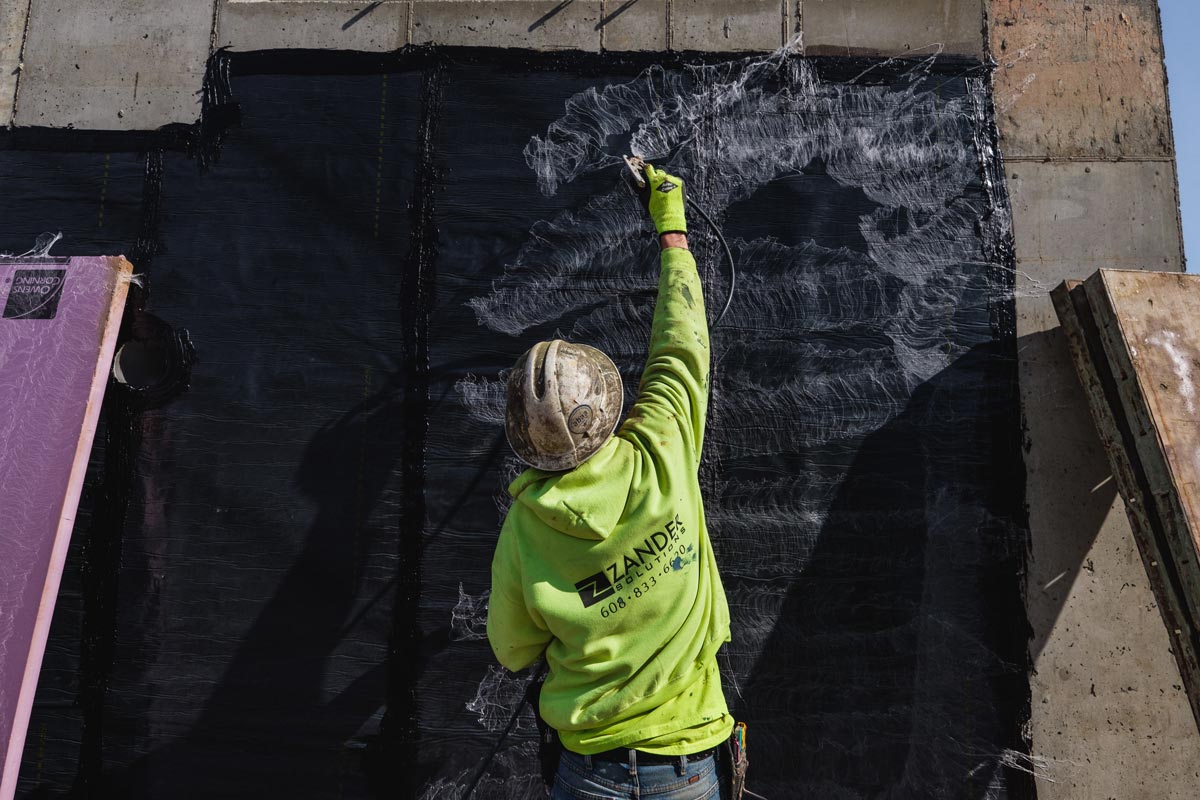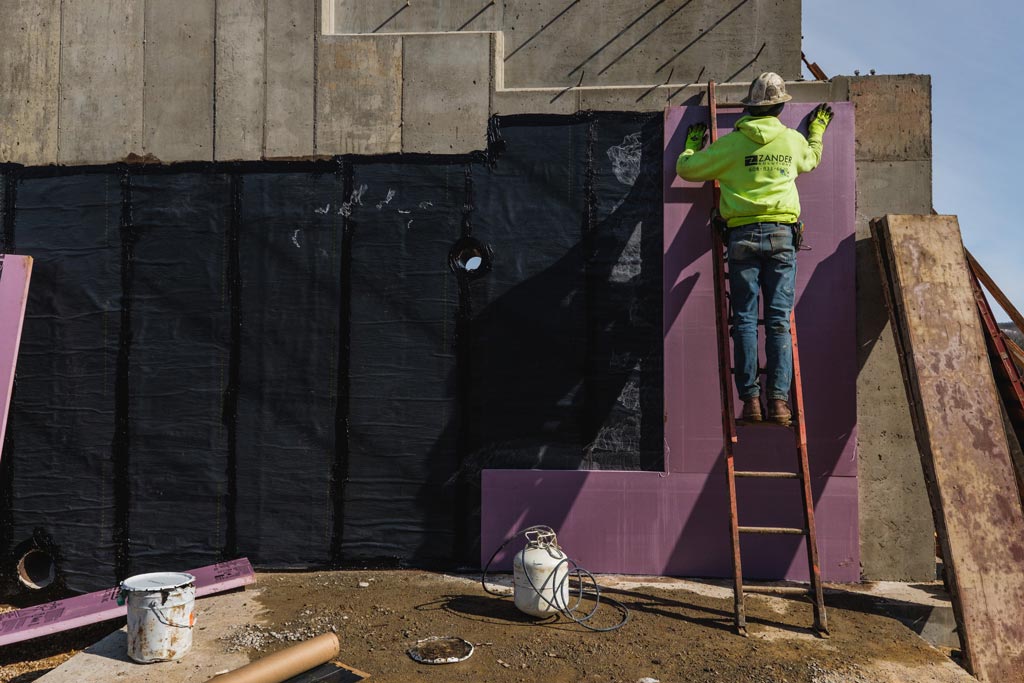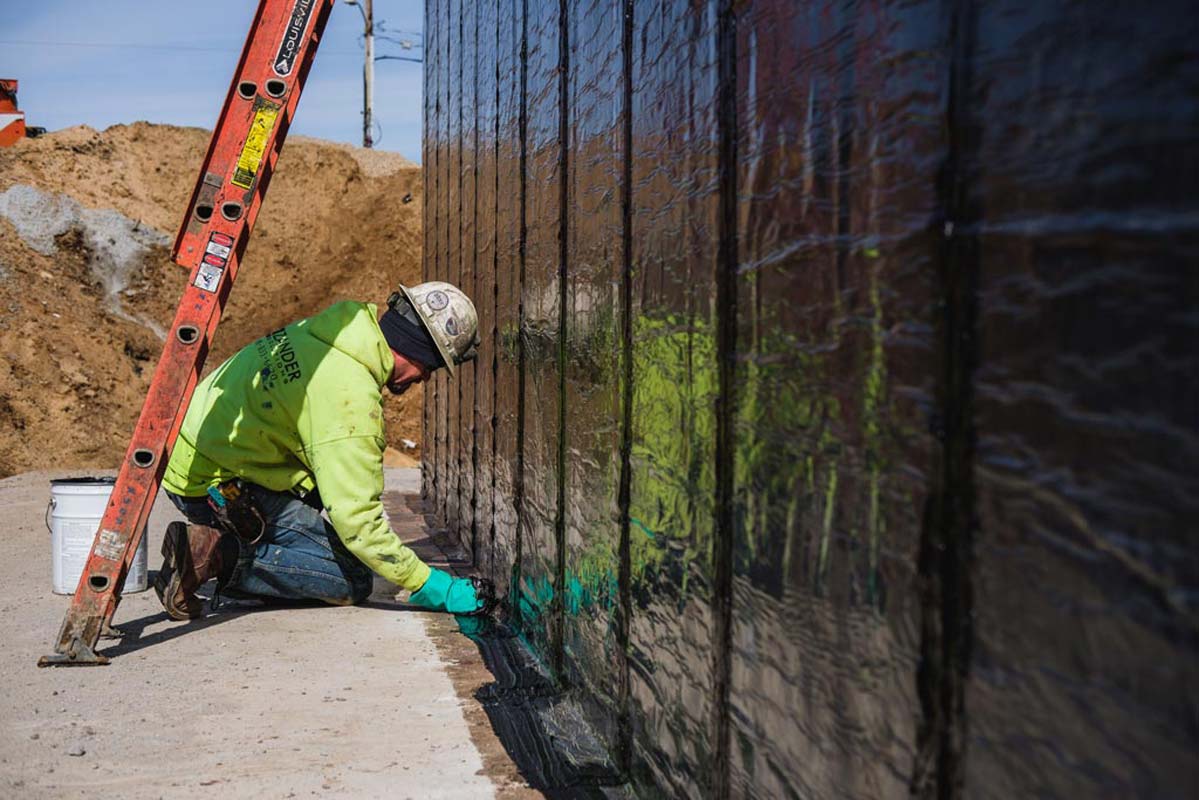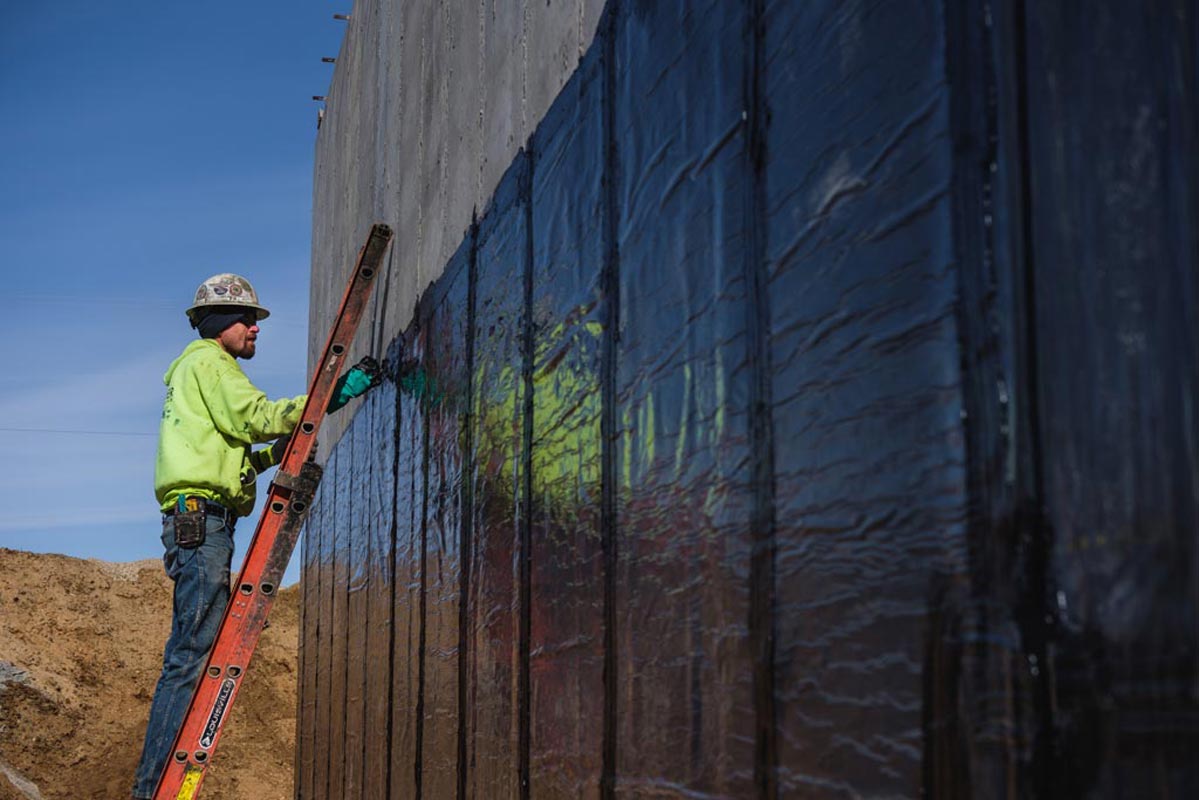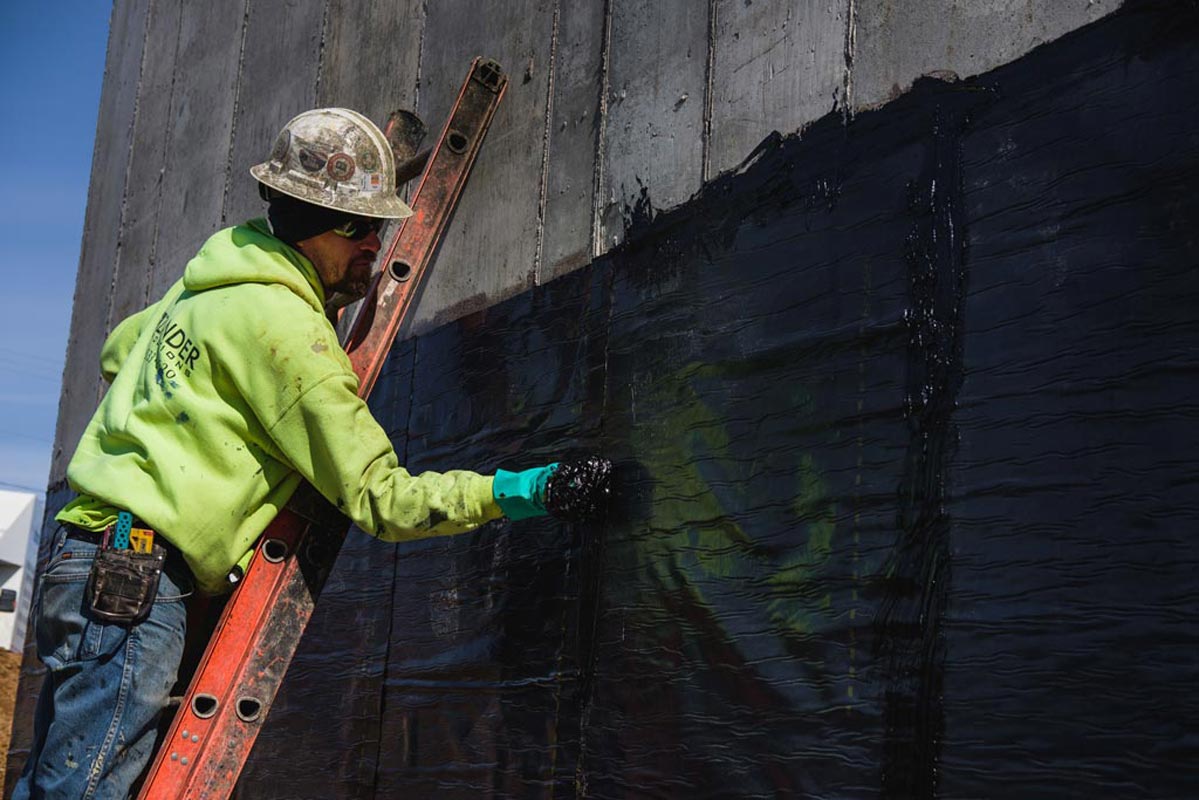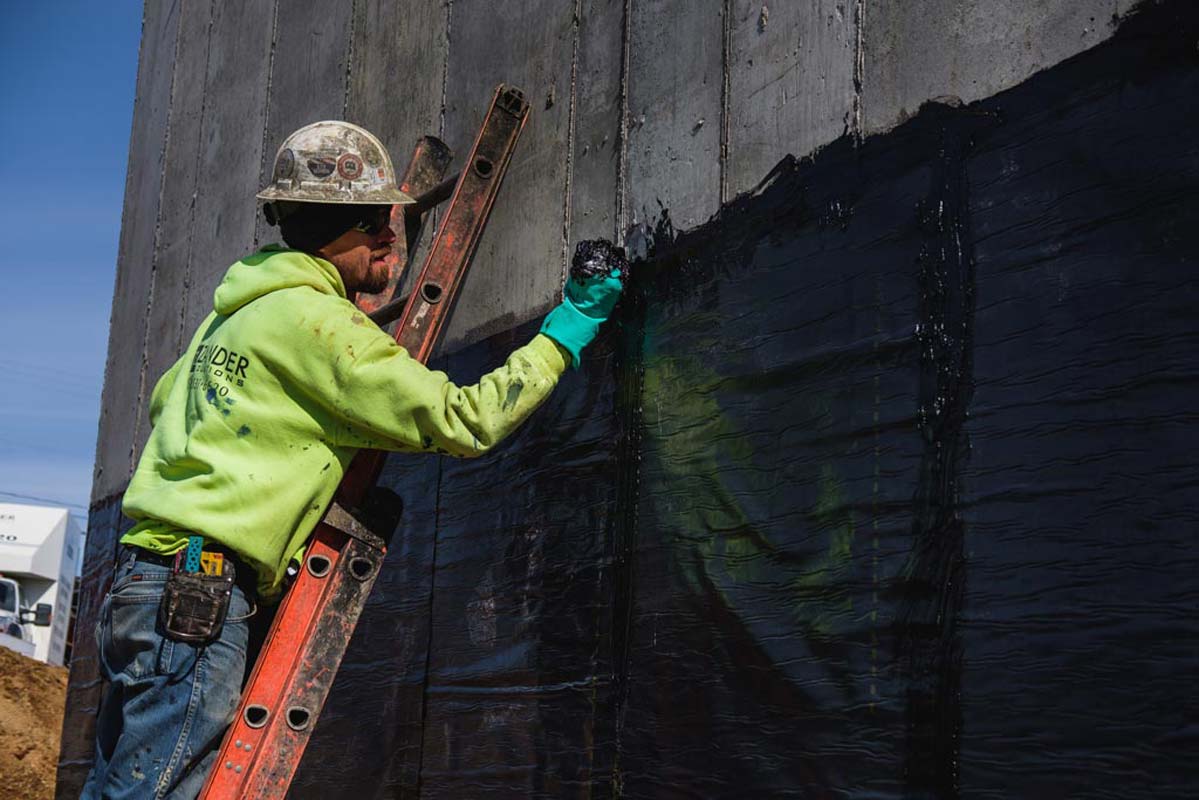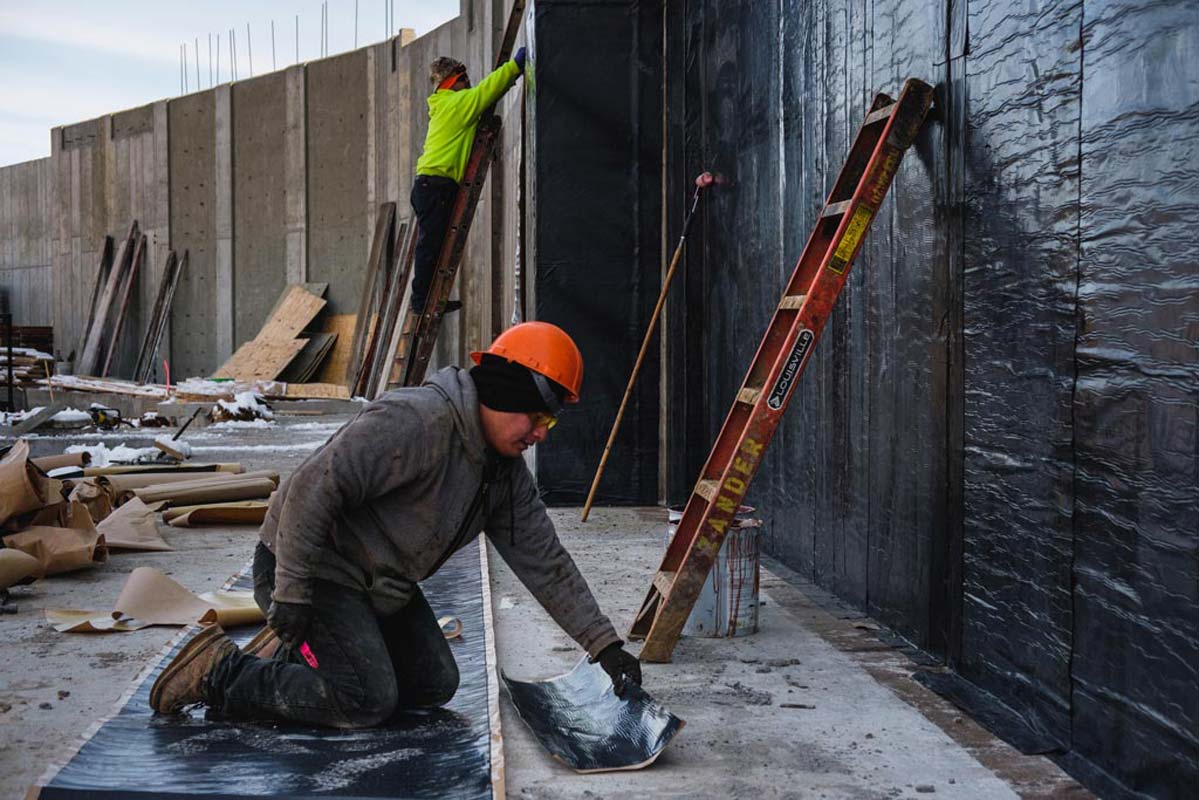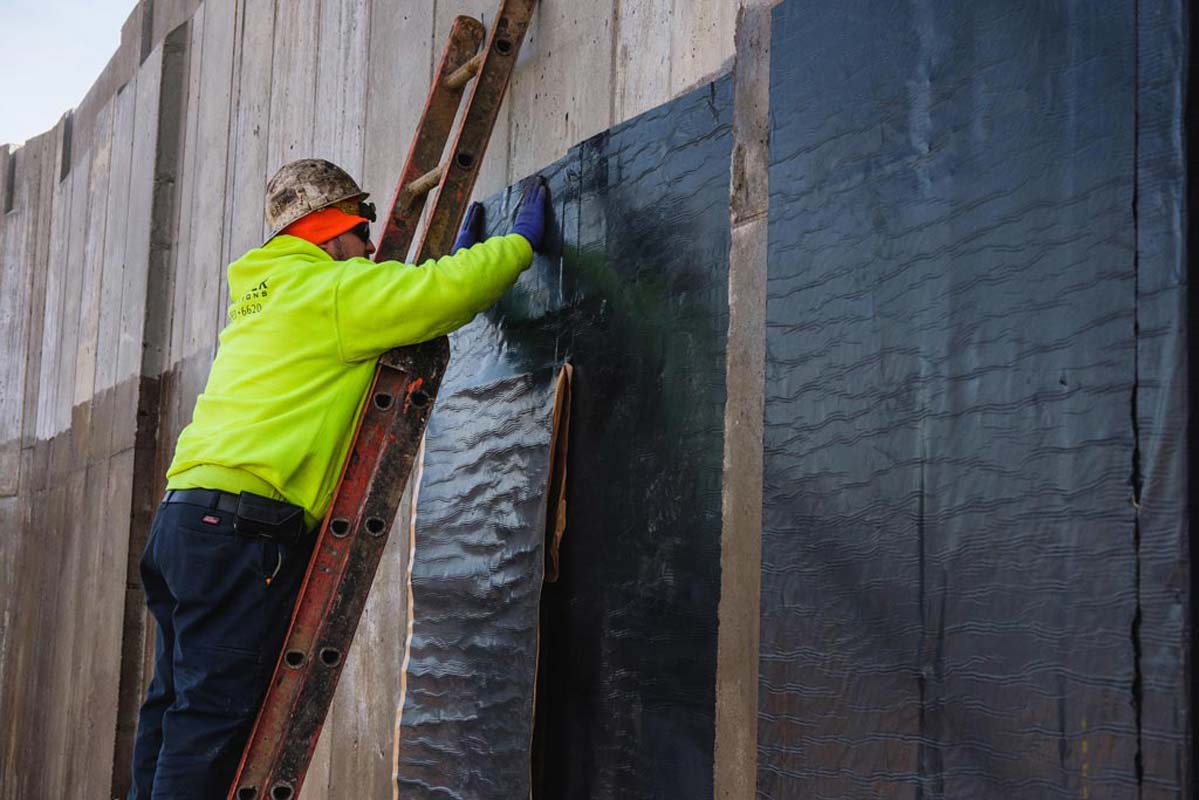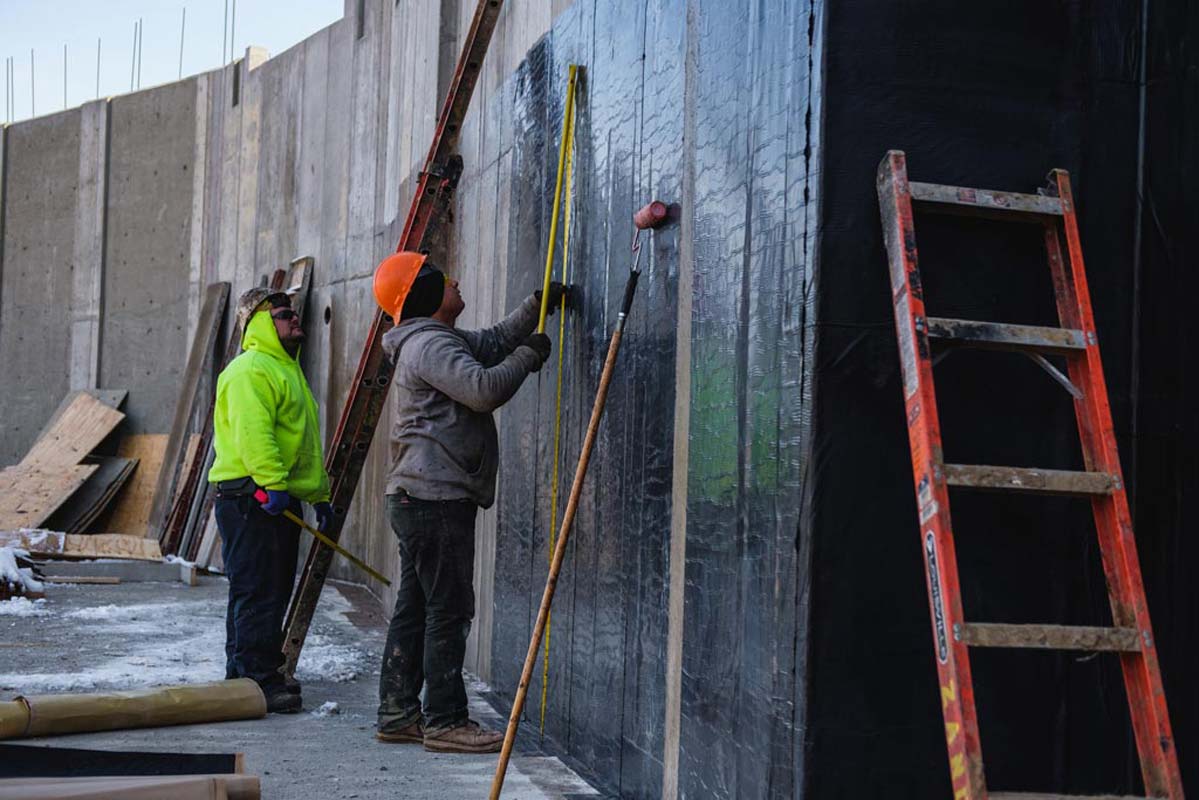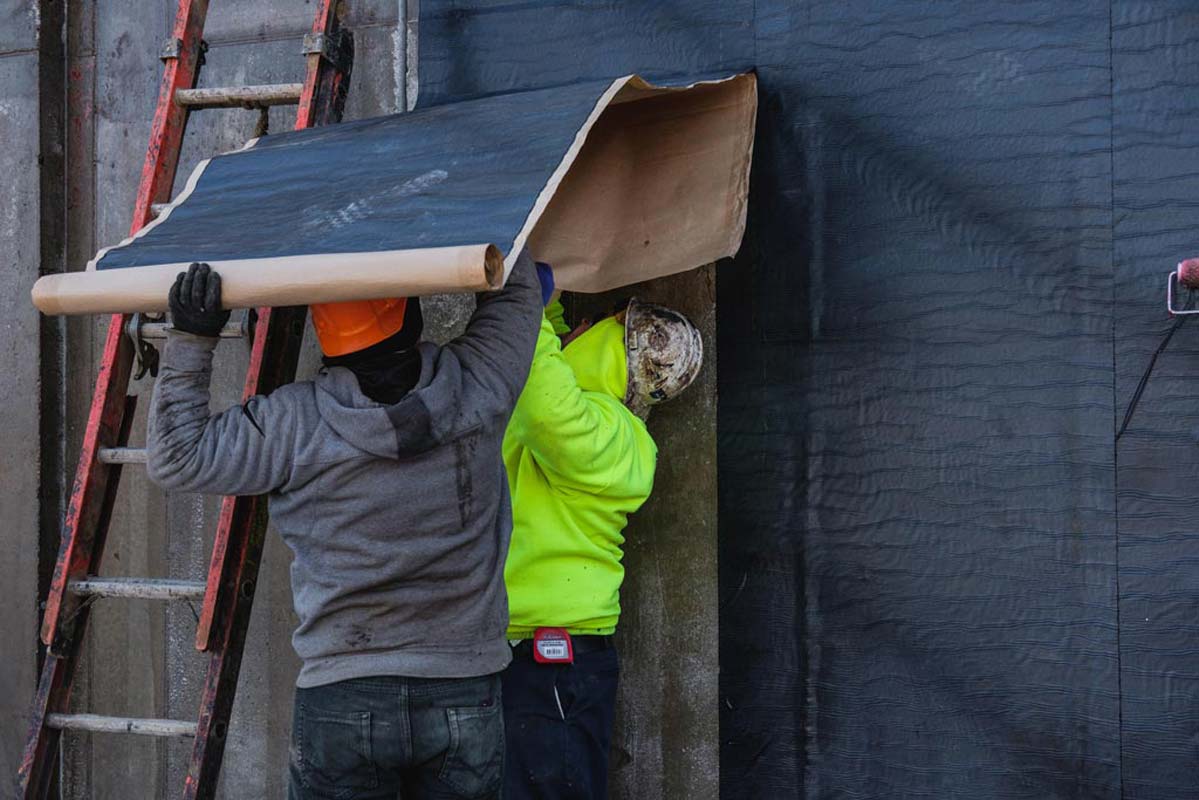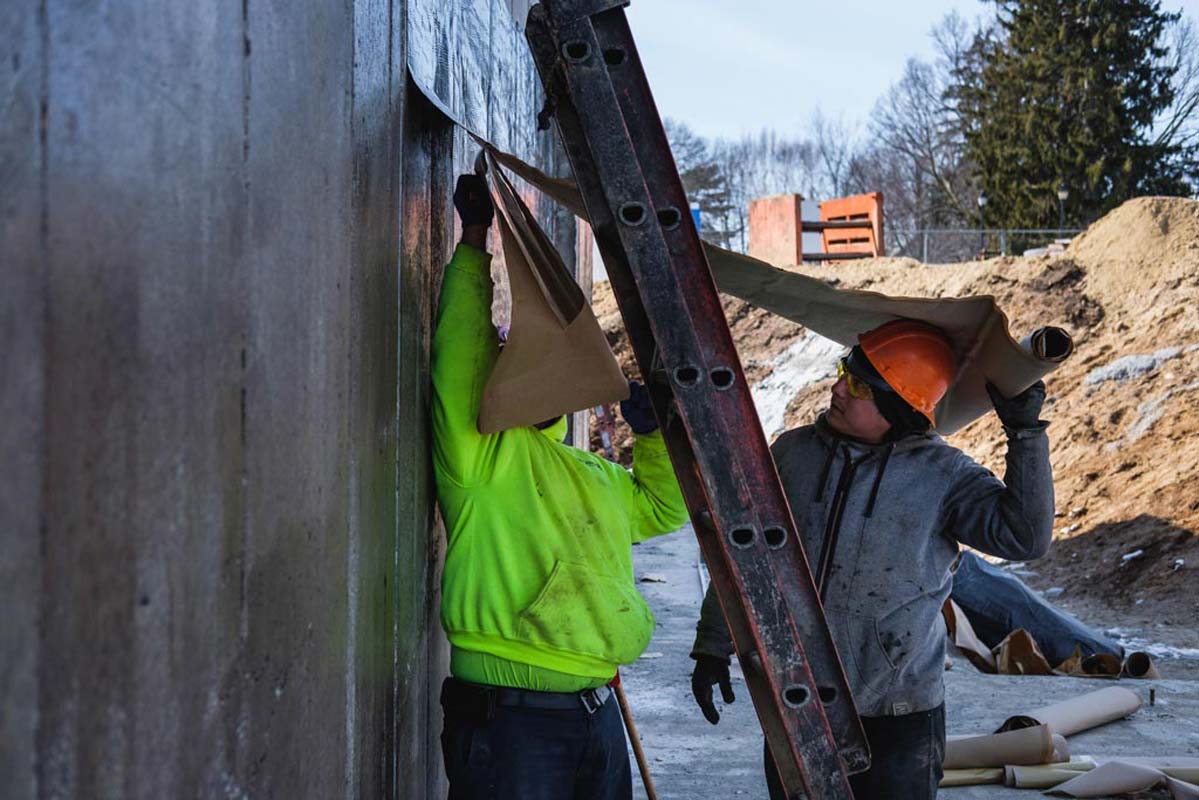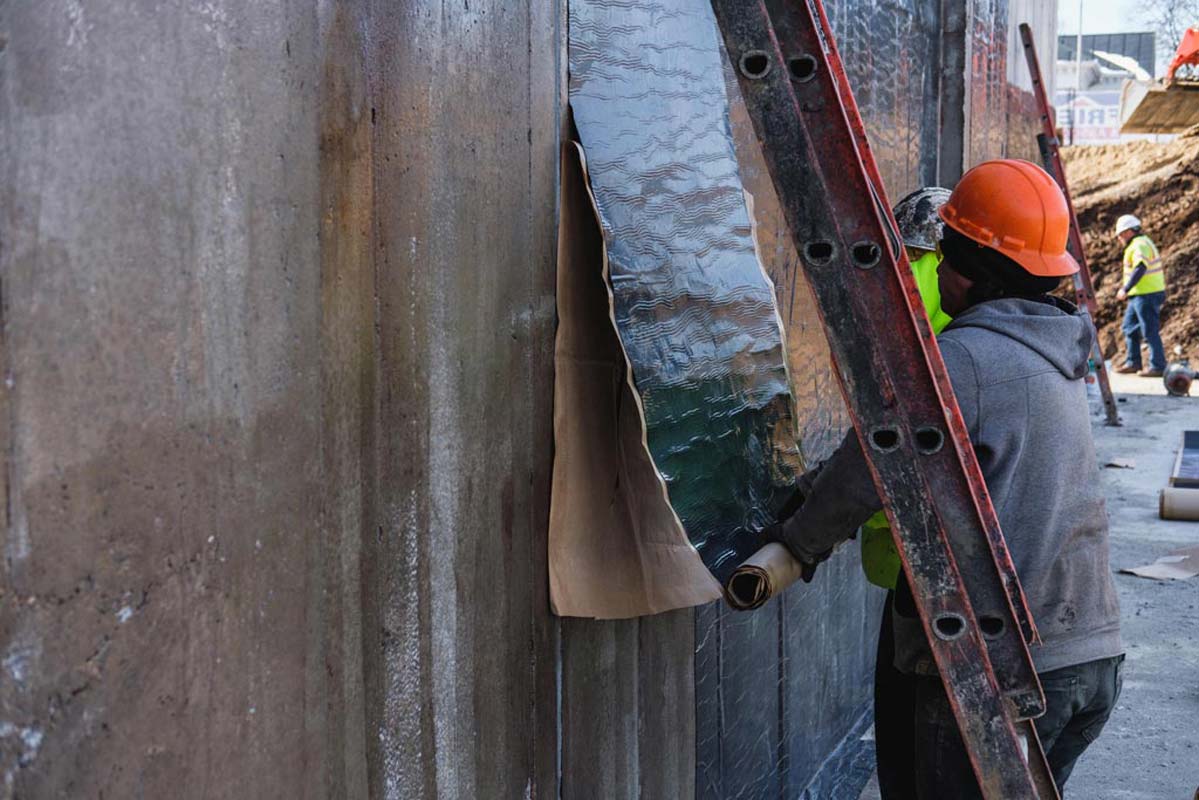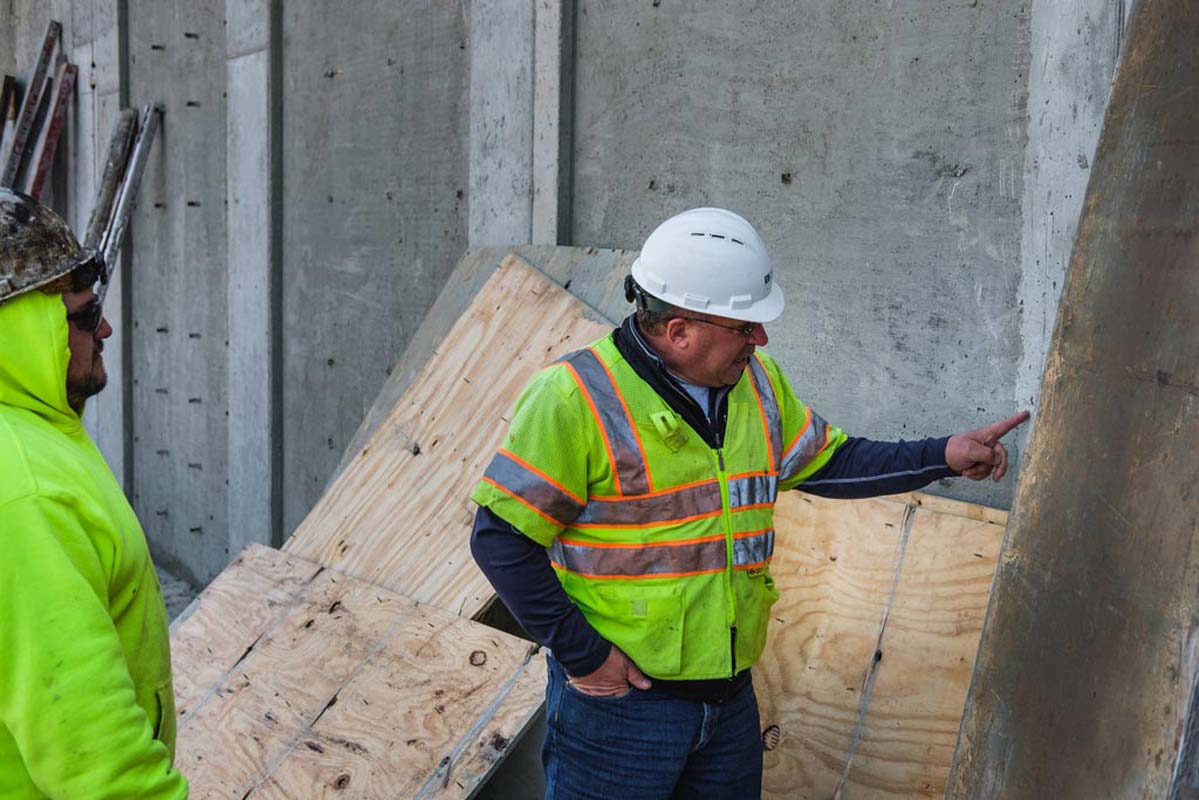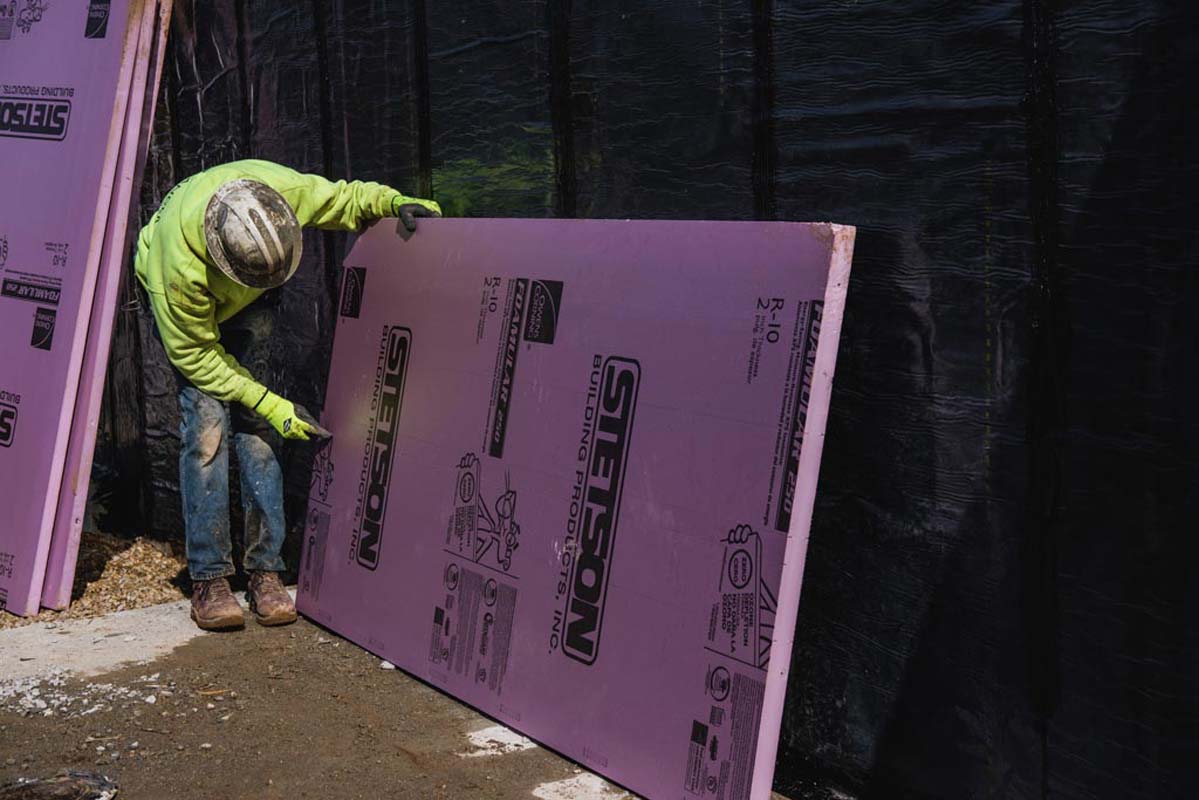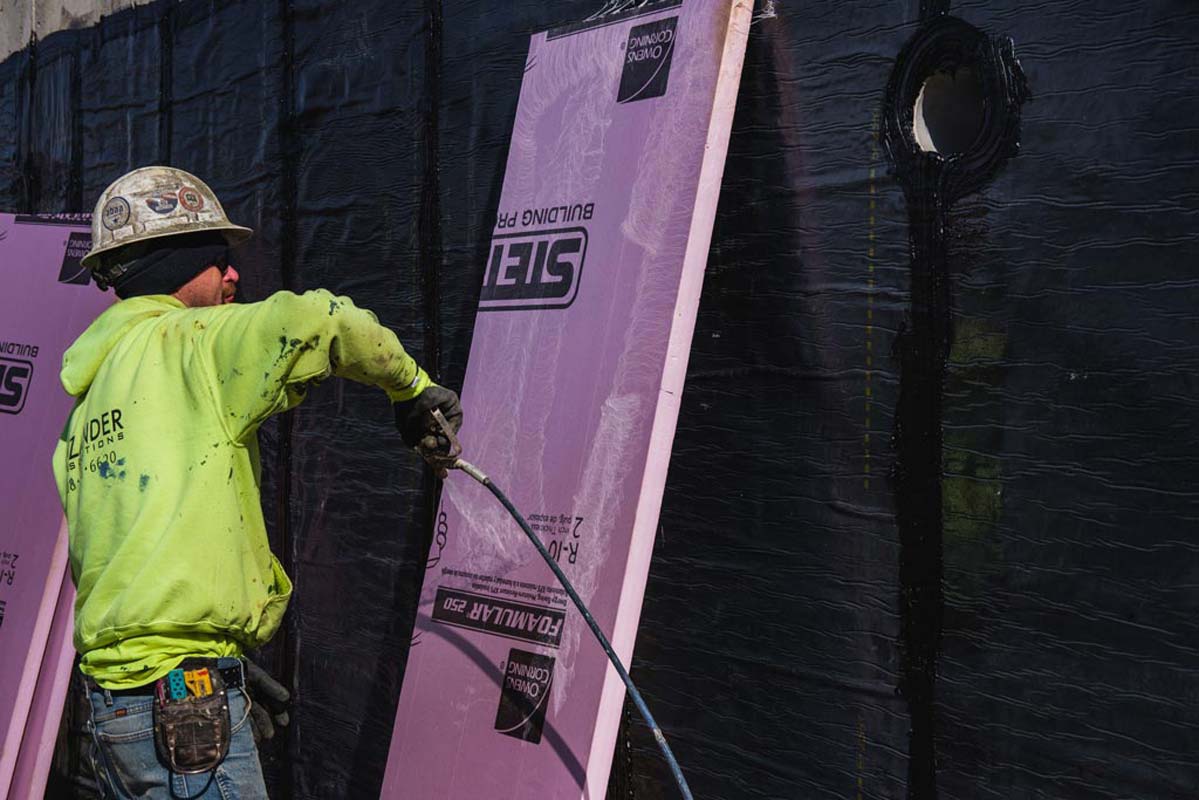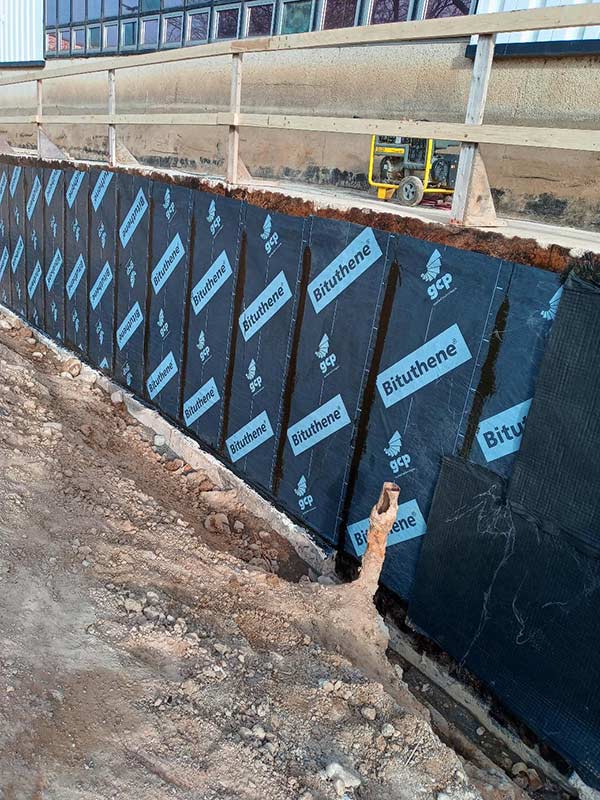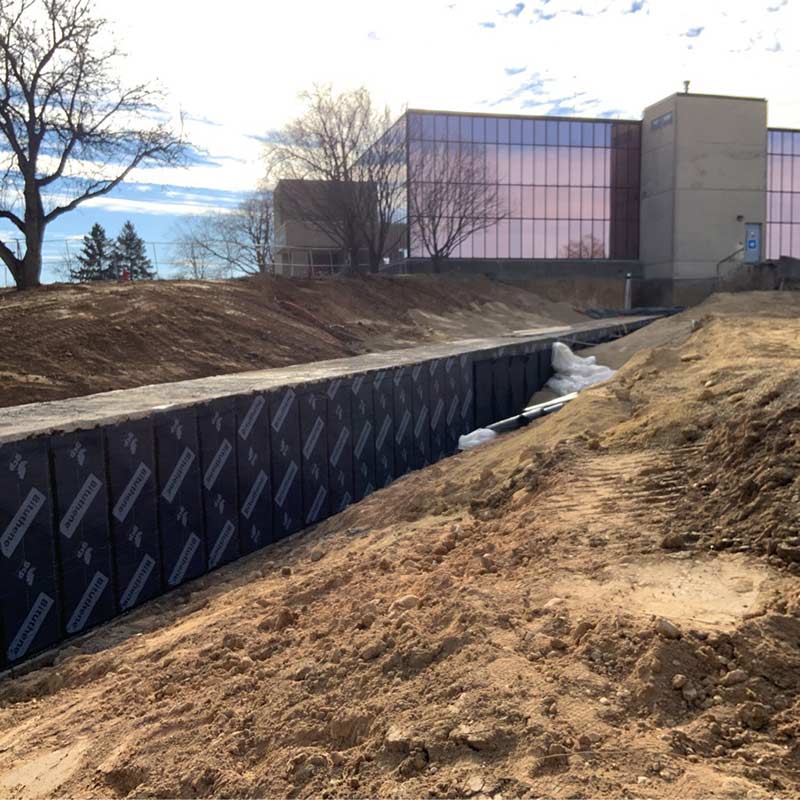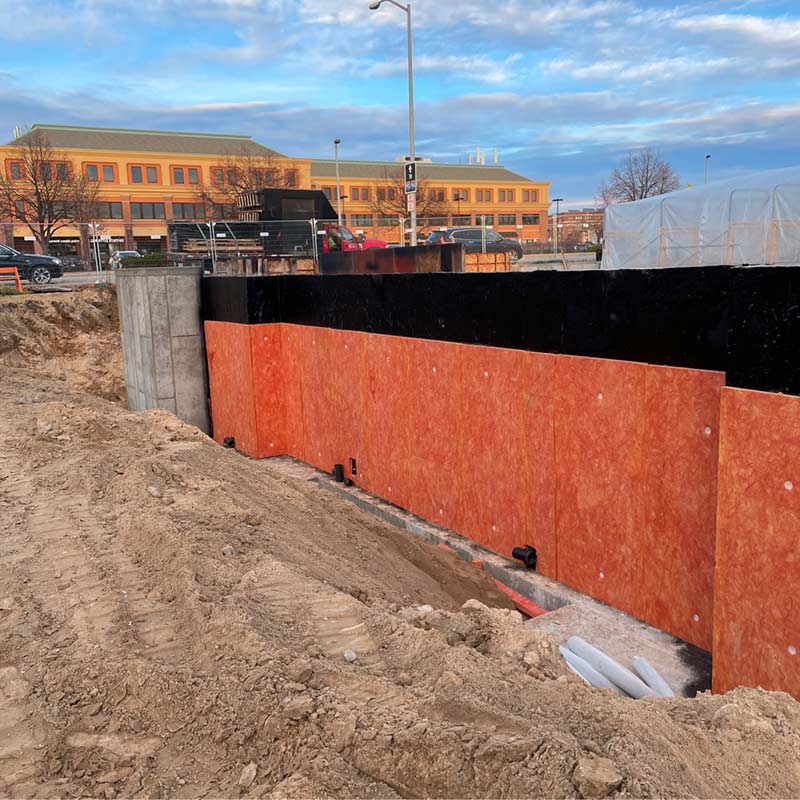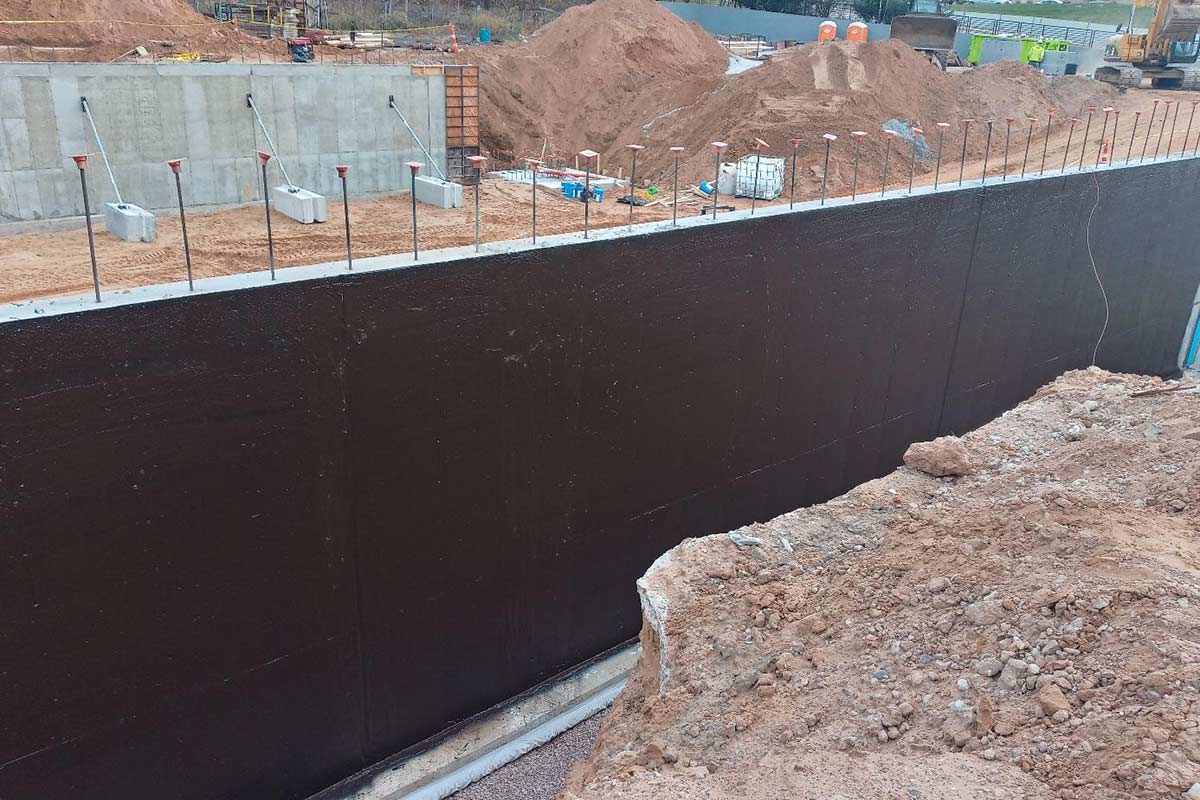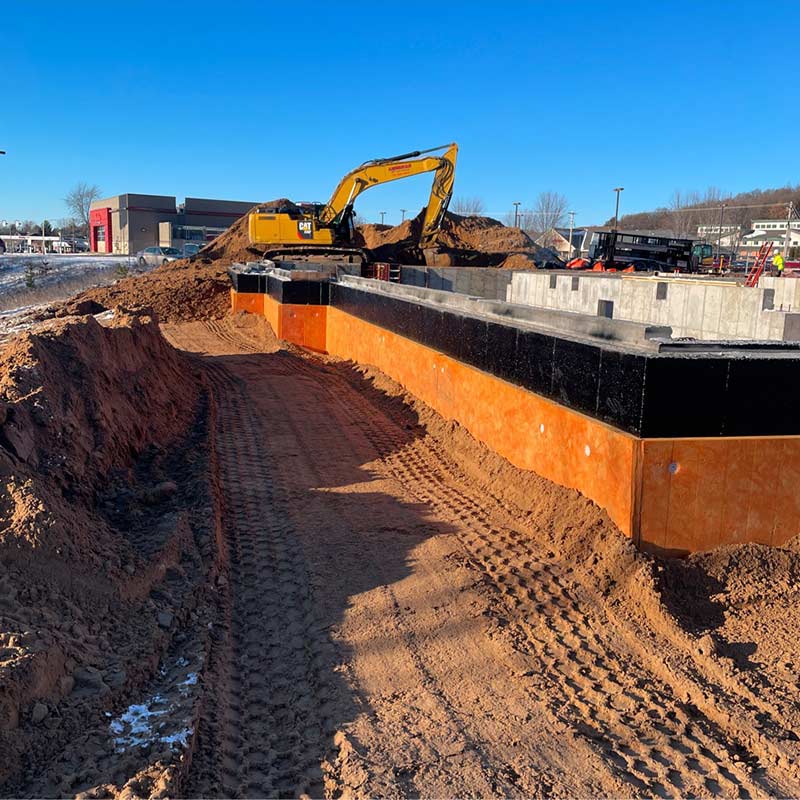 Contact Our Team of Experts
NEW CONSTRUCTION WATERPROOFING
Waterproofing Solution Selection
Various elements contribute to selecting the proper waterproofing system, such as drainage composites that direct water away from the structure, tie-ins between façade and foundation membranes, and more. 
Major investments are made in buildings today, and those investments deserve the very best protection available. For that protection, look to the only company that has consistently helped owners protect their buildings against the ingress of moisture for over 40 years. Best way to prevent water and moisture problems is with a complete waterproofing system. Critical to waterproofing are all the products used in combination to create a system. It's this system that ensures that you have complete control of moisture migration in a facility.  
Cold Fluid-Applied: Fluid-applied, modified polyurethane waterproofing membranes for vertical and horizontal applications.
Sheet-Applied: Sheet-applied waterproofing membrane options for horizontal and vertical applications, including blindside walls, below slab-on-grade and backfilled walls.
Zander Solutions will provide you with the best system for you application.