The Benefits of an Epoxy Floor in Your Garage
Epoxy flooring is a somewhat new option available to homeowners. It can take an old concrete floor and make it feel fresh again or using different colors, create a whole new look and style for your floor. Because of its finish, epoxy can match any style and create the perfect aesthetic while offering a low-maintenance finish in your garage.
What is Epoxy?
Epoxy is a chemical compound created from multiple types of polymers and prepolymers. Epoxy flooring typically combines a hardening component with the epoxy resin to create a smooth, tough plastic surface.
What are the Benefits of Using Epoxy for Flooring?
Durability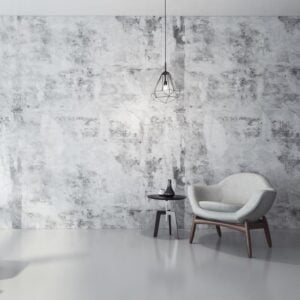 Because of it's nature, epoxy flooring is long-lasting and durable. The surface will last a long time and remain a silky polished floor. This aspect also provides spill resistance so cleaning up messes is hassle-free and quick – perfect for a garage.
Resistance to Blemishes
When the bond is formed between the resin and hardening components, not only is an extremely hard surface created, but it also bonds with the layer underneath. Since the epoxy flooring is bonded strongly to the existing floor, it does not have the ability to shift or detach.
Flexibility
Epoxy has the ability to be applied in many different scenarios. It can be added to an existing concrete floor to make your floor look new or be used as a completely new flooring with many different color and styling options to create a stand out floor.
Styling Options
Virtually any type of materials can be added into an epoxy resin mixture to create different styes of texture underneath the smooth clear surface.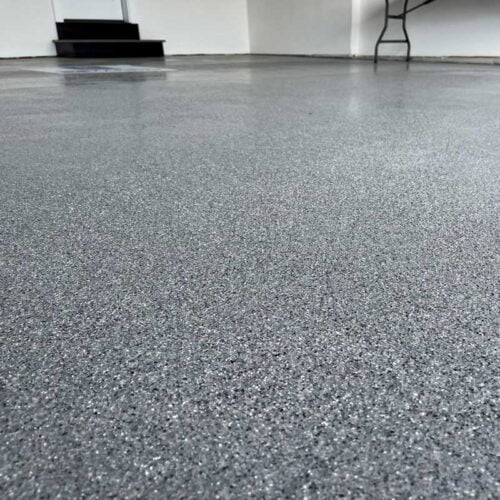 Sherwin-Williams Elladur
The Elladur 4850 and 4844 from Sherwin-Williams are excellent options for a garage or high traffic floor coating. The 4850 is a slower-set coating that provides higher levels of flexibility while creating a very smooth finish. The other type of coating used, the Elladur 4844 is used for fast-set conditions and allows for increased durability with chemical, ultraviolet, and weathering protection.
How well does epoxy hold up?
Epoxy will last a long time and can withstand all kinds of different environments. It is used in labs, garages, and other high traffic areas due to its ability to withstand chemical spills, heavy weights, and a lot of movement on top.
Create Beautiful Modern Spaces
Epoxy can add a really nice finish to a garage. As the trend moves to garages being an extension of the interior, finished floors with storage systems are now a standard in many new homes. Adding an easy-to-clean, professional finish to a garage floor is key to setting the tone for your workspace.
How to get started?
Would you like to get an epoxy floor installed in your home? Take a look at our Epoxy Flooring examples and details, and contact us to get a quote today!